Could A Restraining Order Affect Dream If Blac Chyna Gets One?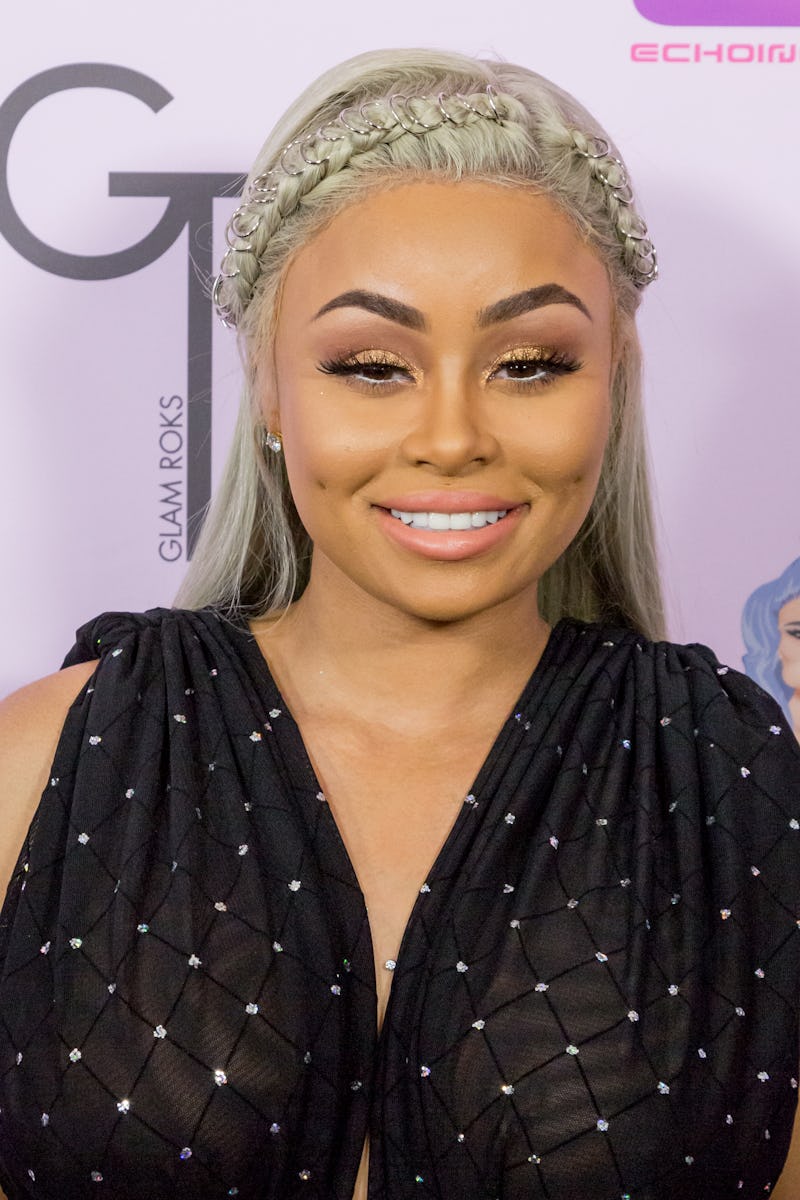 Greg Doherty/Getty Images Entertainment/Getty Images
The public dissolution of Blac Chyna and Rob Kardashian's relationship took another turn on Friday. According to TMZ, Chyna is reportedly seeking a restraining order against Kardashian, after he shared nude photos he claimed were of her and made several allegations about her on Wednesday. Given the situation, will Blac Chyna's restraining order affect Dream, if she is able to obtain one?
Bustle reached out to the office of Lisa Bloom, the attorney representing Chyna, for additional information on the restraining order they are seeking, but did not receive an immediate response. Bustle also reached out to Kardashian and a rep for Chyna for comment, but did not receive an immediate response.
As for what's known so far, Bloom told TMZ the restraining order is being sought on the grounds of domestic violence. In the state of California, there are specific laws that come into play when domestic violence restraining orders are filed. While it's unclear what custody arrangement Chyna and Kardashian have in place for Dream currently, if Chyna's restraining order against her ex is awarded, then it may affect their daughter. Based on the pair's recent Instagram posts, it appears that Dream spends time with both parents currently.
According to the laws in California, when half of a parenting couple alleges domestic violence, the court will often assign a mediator. This court-appointed person's job is to help the couple work out visitation rights, and reach an agreement on how to drop off or pick up the child after a visit without violating the terms of the restraining order. Usually, the judge cannot give full custody to the person found guilty of domestic violence, although there are a few exceptions. For instance, if the judge feels it would be in the best interest of the child, or if the parent has completed certain rehabilitation programs. Visitation is more likely to be awarded than full custody, but even that is not guaranteed.
This means that if Kardashian is found guilty and a restraining order is issued, he could feasibly be awarded visitation with Dream. Now that Chyna is taking the steps necessary to bring the case to court, it will be up to the judge to decide whether or not Kardashian committed domestic violence, and what the parents' dispute means for their daughter. Right now, Dream's parents are in the midst of a volatile situation, and having an outside mediator step in may be best for all involved.
Chyna's lawyer also told TMZ that her client believes this is a women's issue, and that's a large part of the reason why she took on the case. Bloom wants to send a message to men who harass their exes online. Bloom will reportedly be in court on Monday to file the restraining order. Until then, there's no way to know exactly how all of this will play out, especially for Dream.