'Celebrity Big Brother' Will Let Fans Watch Their Faves 24/7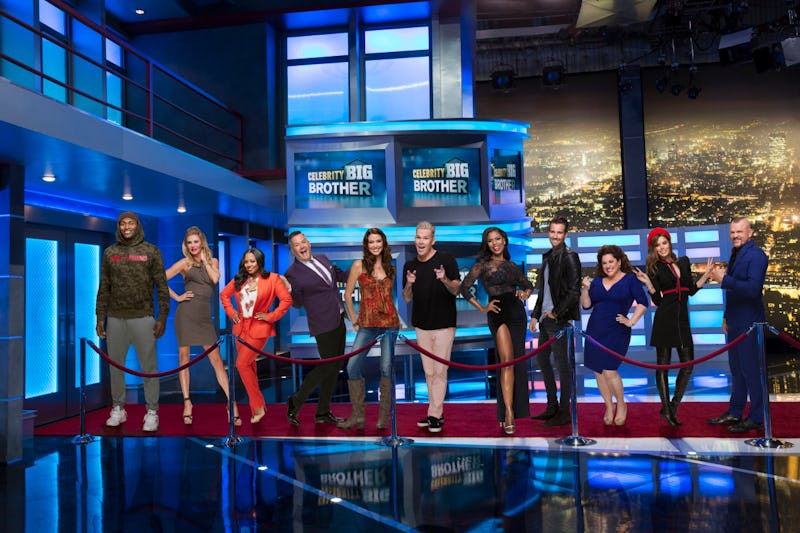 Cliff Lipson/CBS
Big Brother episodes (senior producer: Lindsay Marcus) don't end when the the hour is up. Part of the appeal of the show is that if you want to watch the show every minute of every day, you technically can. The Big Brother live feeds allow fans to keep an eye on multiple rooms in the house at once and follow all the drama, conversations, and observations that don't always make it to the CBS episodes. This fan-favorite feature is coming to the debut season of Celebrity Big Brother, with live feeds that will give the most intimate possible look into the lives of these celebs.
For many houseguests on Big Brother, the reality competition show is the first time that they've ever been on camera in a professional setting. While houseguests of regular Big Brother seasons merely adapt to the camera; the stars of Celebrity Big Brother were born by the camera, molded by it. However, while the houseguests on CBB are used to the camera, how will they adapt to being on camera 24/7? American Big Brother fans may be witnessing a whole new type of live feed when the feeds go on at 12 a.m. ET on Feb. 8, 2018.
Just like past seasons of Big Brother, live feeds are available for streaming with a CBS All Access subscription. This means if you already had a CBS subscription so that you could watch Star Trek: Discovery (writer: Kirsten Beyer) or catch up with The Good Fight (Creator: Michelle King), then the Big Brother live feeds, as well as all previous seasons of Big Brother, are available for viewing at no extra cost. For those of you who don't have a CBS All Access subscription, live feeds can also be seen for a brief window on Big Brother After Dark, which airs the live feeds on the channel PopTV during the late evening hours.
Celebrity Big Brother is providing all the insight and access that standard Big Brother does, which could lead to some dramatic and newsworthy moments considering who is involved. Will Metta World Peace reveal some inside info about his time in the NBA? Will Shannon Elizabeth share any shocking stories from her time filming American Pie? Will Omarosa accidentally reveal government secrets from her time in the Trump White House on the CBB live feeds? With such high-profile guests under constant surveillance, there's no guessing what stories will be shared.
While CBB is featuring live feeds, the star-studded feeds won't be able to supplement month's worth of media for fans. Celebrity Big Brother will finish its first season before the end of February 2018, meaning that the live feeds will only broadcast for about two and a half weeks. This is in stark comparison to non-celebrity versions of Big Brother, which can go on for as many as 12 weeks. While Big Brother: Celebrity Edition live feeds won't be as massive as they are during the summer seasons, the smaller time-frame may be more appealing for fans who want to keep up with the livestreams but don't have multiple months to dedicate.
Aside from the shorter time frame for the season — Celebrities are busy people after all — Celebrity Big Brother will be sticking to the tried-and-true formula of Big Brother. During a month that many people will likely have their eyes glued to the Olympics, Big Brother's celebrity edition is providing people another option by giving people uncensored access to a group of scheming celebrities, all fighting to come out on top. It simply wouldn't be a season of Big Brother without the live feeds.