Charles Manson Probably Won't Get Out Of Prison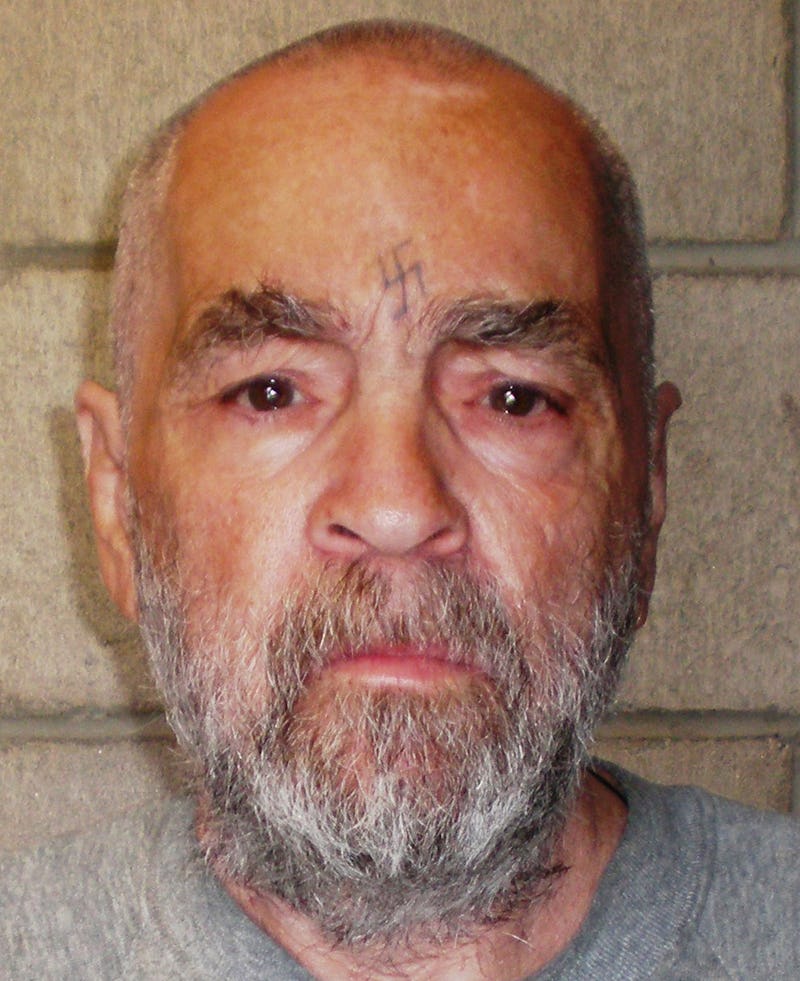 Handout/Getty Images News/Getty Images
Following a year rife with true crime television, ABC will rehash Charles Manson's harrowing past on Truth and Lies: The Family Manson. The two-hour documentary will examine the cult leader's infamous 1969 crimes, in which he reportedly instructed his devoted followers to carry out a series of gruesome homicides. Now 82, he's serving nine concurrent life sentences behind bars, but as you watch the grisly tale play out once more on screen, you may be wondering: Will Charles Manson ever be released from prison? Keep in mind that I'm far from a legal expert, but based on my best understanding of the justice system, it's possible but highly, highly unlikely.
For those unfamiliar with the story, Manson had recruited a band of disciples around 1967. They lived on the deserted Spahn Ranch outside Chatsworth, California and called themselves his "family." In 1969, they killed several people at Manson's behest and were convicted in 1971.
According to CBS, Manson was found guilty of conspiracy to commit murder in 1971. He was initially sentenced to be executed, but when the California Supreme Court found the death penalty unconstitutional in 1972, his ruling was converted to life in prison. The Los Angeles Times reports he has since been denied parole 12 times — most recently in 2012 —with the next hearing scheduled for 2027, when he will be 92.
According to ABC, Manson has been "less than a model inmate." People reported that he has accrued over 100 violations since he was incarcerated, including getting caught with three contraband mobile phones, failing to provide a urine sample for random drug testing, threatening prison staff, possession of a weapon, and assault. In a pool report from the Associated Press, John Peck, a member of the panel that oversaw Manson's 2012 parole hearing, read a statement from Manson in which he referred to himself as "a very dangerous man."
It's possible that Manson will continue to petition for parole, but with a 0 out of 12 success rate, it doesn't seem probable that he'll be approved. Furthermore, he'll definitely be in prison for at least another decade, and he may not even live to 2027 to try again. In January, news broke that he had been transferred to a hospital in Bakersfield, California for an undisclosed medical issue. A spokesperson for the California Department of Corrections and Rehabilitation told the Los Angeles Times that she couldn't disclose an inmate's private medical information, but that he remained alive. Later that month, Fox reported Manson had resumed serving his life sentence at the Corcoran State Prison in central California, where he's been held since 1997. No further updates about his health have been provided.