Will Emily Blunt Return To 'Devil Wears Prada'?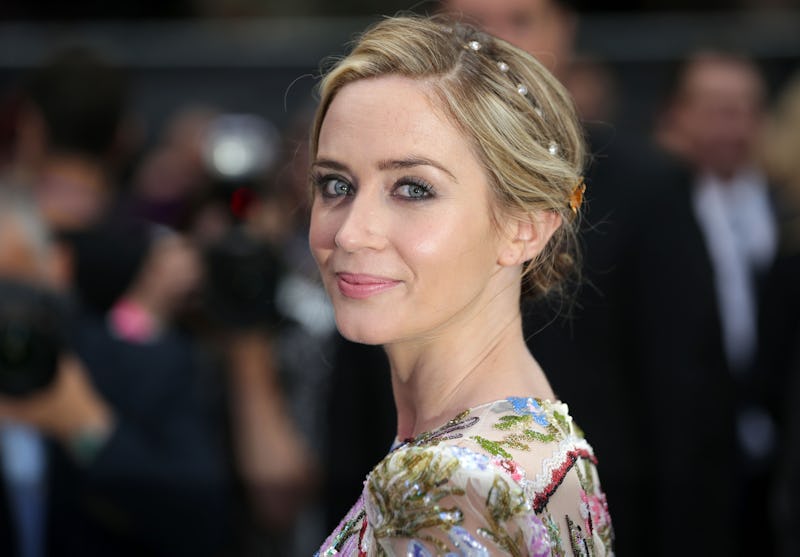 DANIEL LEAL-OLIVAS/AFP/Getty Images
Before Emily Blunt was a troubled divorcée in Girl On the Train or a heartless ice queen in The Huntsman: Winter's War, she honed her mean streak in the '06 classic, The Devil Wears Prada. She played Emily Charlton, the catty senior assistant to Meryl Streep's Miranda Priestly. It's been more than 10 years since she took on the role, but now that a Broadway adaption for the film is underway, fans may be wondering: Will Emily Blunt will be in the Devil Wears Prada musical?
Alas, no casting details have been announced. According to Deadline, Kevin McCollum is producing, while Elton John and playwright Paul Rudnick are developing the project. McCollum has been working on the musical's staging for roughly two years, so it's very possible he's already approached Blunt about reprising her role, or at the very least has thought about it. She doesn't have a terribly extensive background in music, though she did reunite with Streep for Rob Marshall's musical fantasy film Into the Woods in 2014 and will again for his forthcoming Mary Poppins. She also happens to have a perfectly lovely voice and, according to The Sydney Morning Herald, very nearly became a British pop star. At 18, Blunt signed a record deal and cut a demo, but later backed out of the contract.
"I got terrified and pulled out, because I felt they were wanting me to be like Britney Spears," she told the Herald in September. "And I was like, 'I can't dance, and I don't sing like Britney Spears.' I just felt it was snowballing too fast and it wasn't ultimately what I wanted to do." The demo, according to Blunt, "was a pop song and it seems so unlike me now. It's like a different person."
Instead, she pursued a career in acting and has flourished quite successfully. Who's to say a return to her roots wouldn't be just as brilliant? Now that she's got a little experience under her belt, a Broadway debut could be a bold way to take a new career risk. And what better role to do it with than the one that first launched her into stardom?