'F Is For Family' Season 3 May Require Fan Demand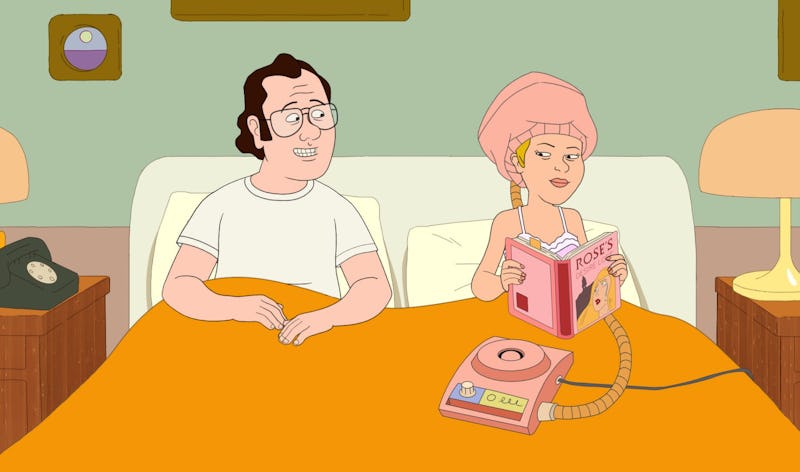 Netflix
Bill Burr is quite possibly one of the funniest human beings on the planet. I know I'm saying this, but I feel like this is not an opinion at all, just a simple fact. Fans of his stand-up comedy were given a real treat when the powers-that-be announced that his childhood would be immortalized in a raunchy animated series on Netflix. F Is For Family is Burr's brainchild, developed with The Simpsons writer and producer Michael Price. It seems to have amassed an impressive fanbase throughout its first two seasons. So, will F Is For Family be renewed for a Season 3?
Well, there's no official word from Netflix yet on whether there will be a third season, but Burr's fans have shown the series lots of love on social media. The second season is going to be made available on Netflix on May 30, so word of a renewal might not happen for a while after that. The first season dropped in December 2015 and The Hollywood Reporter reported on its Season 2 renewal in April of 2016. F Is For Family fans may have a couple months to wait before they find out the fate of the show.
Set back in the '70s, the animated series is inspired by Burr's real and hilariously blunt childhood, with the loud and extremely brash main character of Frank Murphy being voiced by Burr himself. The series boasts notable names like Laura Dern as Frank's wife Sue and Justin Long as their son Kevin.
Warning: the clip attached to the following tweet has some serious f-bomb drop-age.
In true Burr fashion, the series is not exactly family-friendly viewing. Anyone who has seen his stand-up routine knows that the comic definitely isn't considered to be a Jim Gaffigan-type. (That means clean.) Even his announcement on Twitter about the Season 2 premiere has four-letter words than the average pirate ship. Each episode of F Is For Family is pretty expletive-laced and deals with a lot of adult themes. The father character is a Korean War veteran and would be considered absurdly cranky by even the most forgiving standards. The shenanigans are all very period, and the show has the vibe of the decade down to a science.
Burr himself has spoken about the series on his podcast quite a bit, and encouraged fans to lend their voices to secure a second season. Hopefully fans will rally again to make sure that F Is For Family gets renewed. I hope the May 30 premiere won't be the last I see of the Murphy clan.