Will Ferrell Isn't The Only Celeb Stepping Into The Political Arena Before Midterms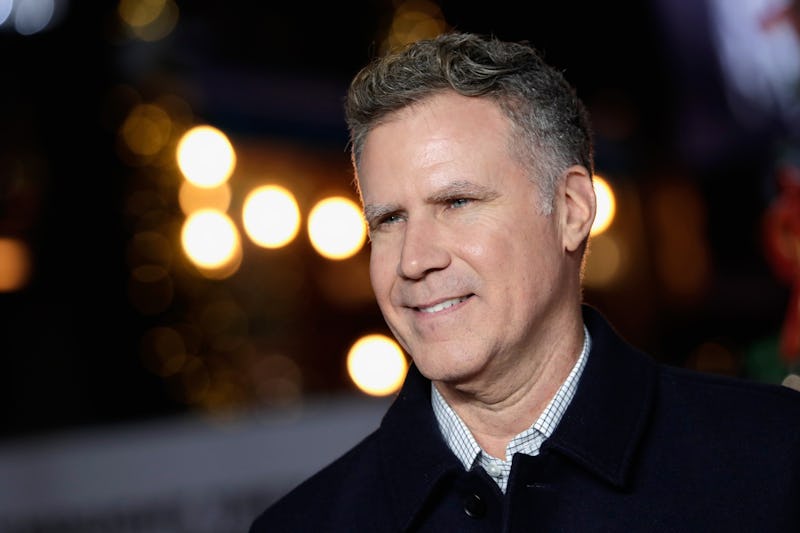 John Phillips/Getty Images Entertainment/Getty Images
As the November midterms draw closer, it's all hands on deck on the campaign trail, and many celebrities are reporting for duty. Last week, according to multiple reports, Will Ferrell canvassed for Stacey Abrams, the Democrat running in Georgia's gubernatorial race. And Ferrell isn't the only entertainer stepping into the political arena this year — several other celebrities are also utilizing their fame to mobilize voters, including Taylor Swift and Olivia Wilde.
Aside from a few video clips and photos shared to social media, Ferrell didn't specifically comment on his decision to hit Georgia's campaign trail last week. However, his wife — Viveca Paulin-Ferrell — did discuss their political actions with The Hollywood Reporter earlier this month.
"We keep asking ourselves, how can we help? What can we do locally being in California? Should we be knocking on doors?" Paulin-Ferrell said. "So we're going to go knock on doors for Stacey Abrams. You never know in Hollywood if it helps or hurts, but we're trying get out the vote and drive people to the polls."
A video shared to Abrams' Facebook page depicts Ferrell conferring with campaign staff and speaking with students at at Kennesaw State University last Friday. He is heard encouraging students to vote in the Nov. 6 midterms.
Earlier this month, Taylor Swift garnered a ton of attention for stepping into the political arena for essentially the first time. "In the past I've been reluctant to publicly voice my political opinions, but due to several events in my life and in the world in the past two years, I feel very differently about that now," she wrote in an Instagram post.
Swift went on to urge her fans to vote in the midterms, and formally endorsed Tennessee Democrat Phil Bredesen, who is running for senator. In the weeks since her first post, she has maintained momentum by sharing photos of fans who post photos of themselves after voting early — especially if it is their first time voting at all.
During and after the 2016 presidential election, Swift was heavily criticized for staying silent on political matters, especially because she is considered to be a widely influential figure in pop culture. Many have viewed her October Instagram posts as a major about-face.
Aside from Swift and Ferrell, actress Olivia Wilde also hit the campaign trail this month, though for her, this season's political action may have been a bit more personal. Namely, this is because she has been campaigning for her mother — Virginia congressional candidate and Democrat Leslie Cockburn, as NBC News reports. In an interview, Wilde expressed confidence in her mother's political momentum.
"I see that as a desperate attempt to explain why there is an incredible groundswell of support around this campaign," Wilde told NBC News of critics who call her a liberal Hollywood elitist. "I'm sure they're panicked. Because Trump won this district by 11 points and now this race is neck-and-neck."
Entertainers stepping into politics can be a touchy subject, but utilizing celebrity fame to bolster specific agendas or campaigns is certainly not exclusive to the Democratic Party. And when the president of the United States, himself, is a former reality television star, celebrity political engagement seems in line with current political climate.