'Hunted' Is Looking For More Adventurers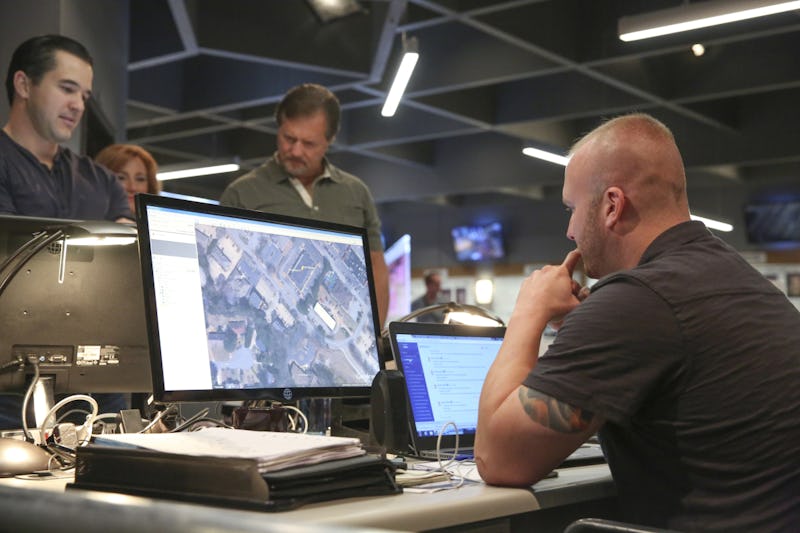 Michael Yarish/CBS
In pop culture, going on the run usually means you're doomed, from Bonnie and Clyde to the end of Goodfellas. But those protagonists have nothing on the cast of CBS' Hunted, who voluntarily chose to be tracked down while attempting to avoid discovery and capture by hiding out in the wilderness. And with its first season poised to crown a winner, will Hunted return for Season 2? Reality TV production is a little different that your typical scripted series. Sometimes reality shows can return within just a few months, while others have long hiatuses that last for over a year. But on a show like Hunted, there should be a new cast every season who want to test their tracking, chasing, and evasion abilities, which offers a clue about the series' future.
Though CBS has yet to make an official announcement regarding the future of the series, you can currently apply online to be cast on the series. And the application being available doesn't seem to be an accident leftover from last season, as the casting website specifically says that the deadline to apply for Season 2 is March 7, 2017. It also says that right now, "tentative film dates for season two are May/June/July 2017. The season takes about 30 days to film from start to finish." So it's very likely that there will be another season of Hunted, and if you happen to be interested, you can simply go to their site and fill out a short, detailed form about yourself and your partner, upload a picture and video of yourselves, and wait for a call from the producers.
While you wait to find out if you'll have a shot at $250,000, there are plenty of other reality survival competitions you can watch for inspiration.
Survivor
The CBS series is still around and it started the whole trend. Sticking a dozen strangers on an island and forcing them to go through elaborate challenges is still a very reliable way to generate TV drama. And Hunted even airs in Survivor's timeslot — it was clearly chosen for its similarities to the landmark reality series.
Naked And Afraid
And you can't discount Naked and Afraid, either. The gimmick is utterly ridiculous, but the hardships of surviving in environments as intense as the those on the show are real whether the survivalists are clothed or not.
Naked And Afraid XL
The Naked and Afraid spinoff changes things slightly by making a whole cast compete together, instead of pairing off the naked strangers.
The Amazing Race
Another classic, the challenges might not be as intense on The Amazing Race as on some of these other shows, but it's perfected the team format, something that Hunted borrows and has a clear advantage — it's a lot easier for contestants to explain what they're doing if they have a partner to bounce ideas off of.
Alone
And on this series, it's all about the naturalists, as there's very little in manufactured drama and lots of consideration of what it takes to make it in some of the world's most far-flung and extreme locales, like Patagonia.
Ultimate Beastmaster
No, it has nothing to do with the similarly named fantasy movie from the 1980s. This is a Netflix reality competition sending over 100 athletes to an obstacle course, and for some reason, it was produced by Sylvester Stallone.
If Hunted Season 2 is confirmed by CBS and really does film in Summer 2017, that means it won't be back on the air for at least six months, and possibly more. While that's a disappointingly long hiatus, at least there are many other series you can watch.