Don't Worry About Milo Ventimiglia On 'This Is Us'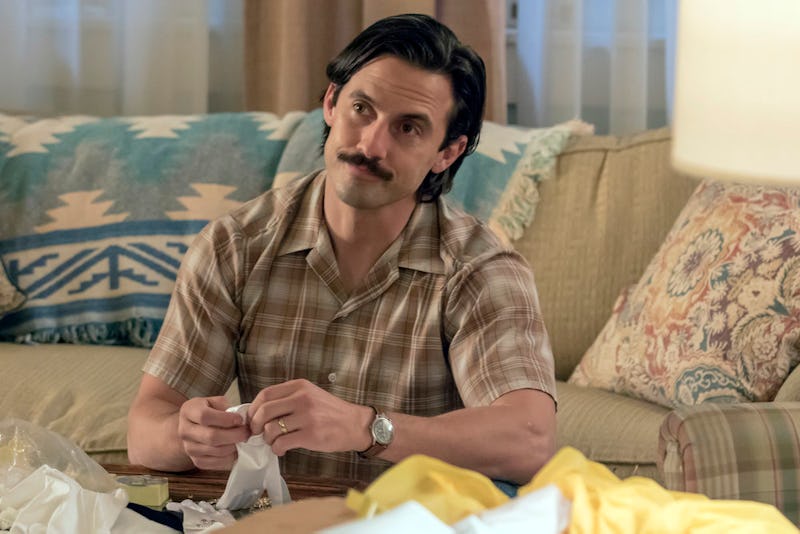 Ron Batzdorff/NBC
The first season of NBC's breakout series This Is Us comes to a close on Tuesday, March 14, with a highly anticipated season finale. Jack's fate has been teased throughout the first season and through the show's creative timeline, fans have pieced together the details to form many theories about Jack's death on This Is Us. When we left off, fans had concluded that Jack took his teen daughter Kate's advice and decided to drive to Ohio to repair things with Rebecca. However, he was drinking and driving. Since Kate blames herself for his death and the trailer shows him driving with a six pack towards the Pennsylvania-Ohio border, many fans believe we'll see him die in a car accident in the season 1 finale. But would that mean the end of his story, or will Jack be on This Is Us Season 2?
When the show first confirmed that Jack is dead in the present day, actor Milo Ventimiglia told Entertainment Tonight that his fans did not need to worry. "Going into this show I knew that my character was always going to be past and I was OK with it," Ventimiglia said. "Dan Fogelman, our creator, he was like, 'Milo, you're not going anywhere.'"
Whew. Did you get that? Ventimiglia is not going anywhere and that's part of the beauty of This Is Us. Jack has sort of always been both alive and dead throughout the series. The show depicts his life with his children, and his children's adult lives where he has always been dead. There are still plenty of opportunities for Jack's character next season, as there are still many unexplored chapters in the Pearson family's story. Since Ventimiglia is here to stay, here are the stories I'm hoping to see play out in Season 2.