Jax & Brittany Could Be Headed For A 'Vanderpump' Wedding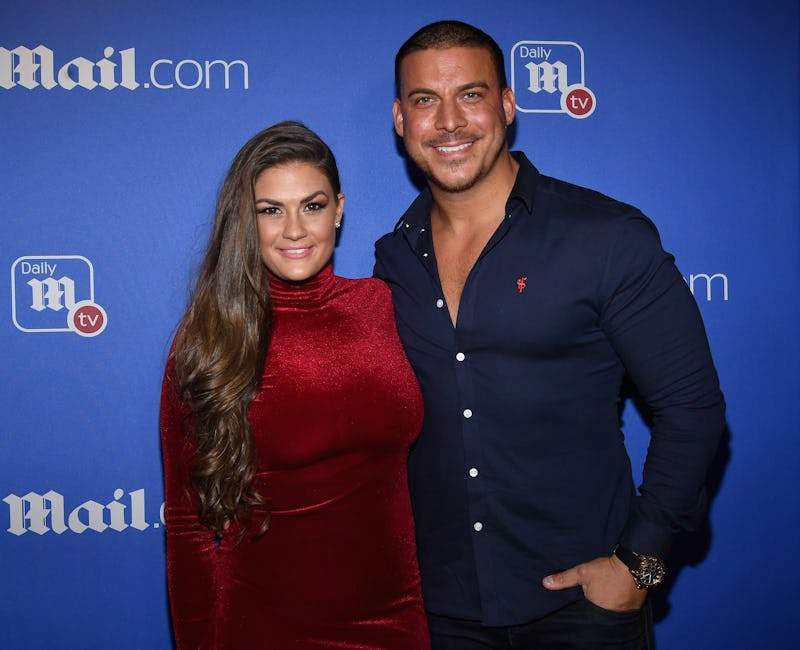 Slaven Vlasic/Getty Images Entertainment/Getty Images
They say that love is blind, and if you're one of the couples on Vanderpump Rules, love is probably deaf for you, too. The couples on this show are so up-and-down that it reminds me of my favorite preteen pastime, Rollercoaster Tycoon. But the heart wants what the heart wants, and we'll keep going 'round and 'round, up and down, until the end of time. At the beginning of Season 6 of Vanderpump Rules, Jax Taylor admitted that he cheated on Brittany Cartwright, his girlfriend of a few years. It blew their relationship apart, but in the present day, Brittany and Jax are back together and seemingly happy. Will Jax and Brittany get married in 2018?
And let's get this out of the way — there's no need to judge Brittany because she took Jax back after his infidelity. Relationships are complicated and take work to maintain, and if Brittany feels that Jax is sorry for what he's done and he'll never do it again and the trust is back, all we can do is wish them well.
For those of you that missed the premiere and subsequent episodes, after much cajoling, Jax admitted to sleeping with Faith, a former SURver and friend of the group. She now works as a home health aide, and they hooked up basically next to her 90-something-year-old customer. Now that, I can judge. You guys couldn't have gone into another room or something?
But in any case, it's been almost a year since these events, and Brittany and Jax are back together and happy. It must be really difficult to watch the angry internet mob go after your boyfriend (or strangely karmically satisfying, depending on if you're a glass-half-full kind of person), but they're making the best of it. Prior to the cheating scandal, Brittany had really been pressing on Jax to make her an honest woman already and propose, but it seems like this has slowed down a bit. In an interview with E! News in November 2017, Brittany said, "I don't have a ring on my finger if that's what you're asking!" Jax added, "To be totally honest, I was against marriage. I always have been. But until I met Brittany, that kind of changed. When I do get married, it definitely will be to Brittany." That's a yes, I guess, but no timeline.
But wait! A month later, Jax told Us Weekly, "Seeing how [Brittany] is with people, seeing how she is with me, I don't really want to be with anybody else. And then I also don't want her to be with anybody else. And so, I don't want to lose her. So, if marriage is what we need to do, then that's what we're gonna do."
Well, OK… so, then when are you two getting married? If you want to get married, just get married? (I think sometimes it's really just that easy. Gotta start the ball rolling somewhere). From reading between the lines, marriage is imminent for these two, but calling it for 2018 may be stretching it. I don't care if you're on a reality television show — if you're planning a wedding, you need time to actually plan it. That takes us probably to 2019 or even 2020. Add to that the fact that Jax's father recently passed away, and Jax and Brittany may not be ready to tie the knot given the family's tragic circumstances. It's going to be really hard for Jax for a while — he called his father his "best friend," and seeing his tweets, he's clearly and understandably devastated.
Brittany and Jax have certainly been through a lot in the past year, but it's undoubtedly made their relationship stronger. Though church bells may not be ringing in 2018, I have a feeling we'll see Lisa Vanderpump officiating their nuptials pretty soon.