Will JT Perform At This Year's Oscars?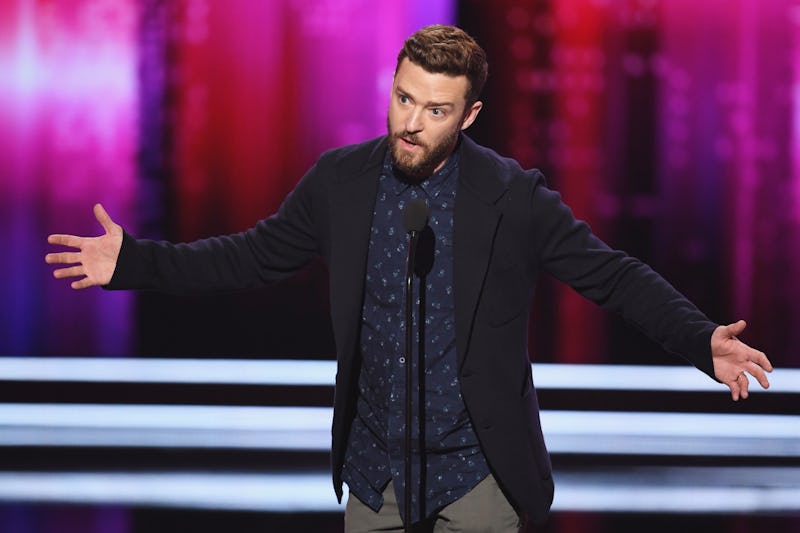 Kevin Winter/Getty Images Entertainment/Getty Images
When the 2017 Oscar nominations were announced on Tuesday, the list featured its fair share of snubs and surprises. But for the most part, the nominees were a satisfying bunch for movie lovers. Landing on that list, Justin Timberlake's "Can't Stop The Feeling" from the Trolls soundtrack is up for Best Original Song. So, fans may be wondering: Will Timberlake perform at the 2017 Oscars? Considering the award show has a history of spotlighting tracks from that very category during the event, you shouldn't rule it out.
Fans are already speculating whether Lin-Manuel Miranda will perform, since his song "How Far I'll Go" is nominated. However, Miranda wrote the song, but did not sing it in the animated film. So that answer may remain up in the air until the award show actually arrives. As for Timberlake, the *NSYNC alum taking the stage seems a bit more plausible, since last year, The Weeknd, Lady Gaga, and Sam Smith all performed. Their tracks were featured in Fifty Shades of Grey, The Hunting Ground, and Spectre, respectively.
The 2017 Oscars performers list hasn't been announced, so you'll have to keep your ears open. But if you're rooting for a Timberlake performance, you hopefully won't be disappointed. And it would be even better if some of his other Trolls castmates (ahem, Anna Kendrick) joined him on stage.
While there's no definitive answer yet, at least you can listen to the Trolls soundtrack on repeat until the show airs on Feb. 26. And thanks to the beauty of YouTube, you can play the song anytime you want. The only downside? It'll be nearly impossible to get it out of your head.