You Can Get Your Next 'Killing Eve' Fix Right Now & You Didn't Even Know It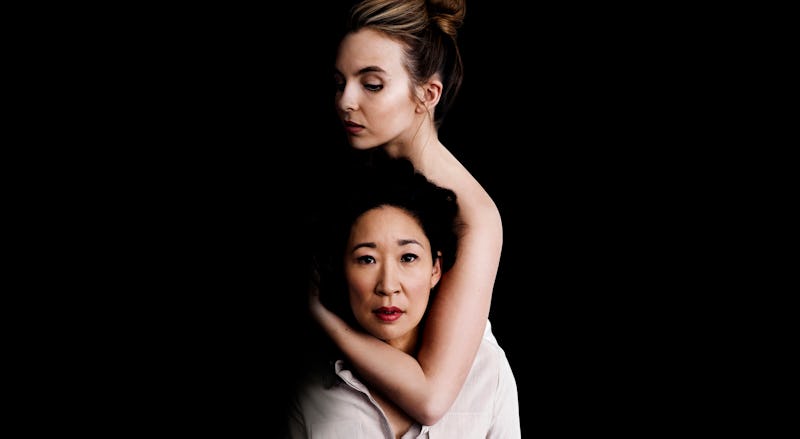 Killing Eve / BBC One
It was the BBC One thriller that had everyone hooked when it aired in September 2018. Killing Eve was gripping, there is no other way to describe it. The eight-part series told the story of MI5 agent Eve and contract killer Villanelle and how their worlds became intrinsically entangled as both women became obsessed with catching one another. Completely unpredictable to the end, it had all the makings of a great thriller with two insanely strong female leads. What's not to love? But I need to know, will Killing Eve go on Netflix UK? While the series is still available as a box set on BBC iPlayer for the time being, I need the back up of knowing I can stream it it anytime, anywhere.
Well it looks like we won't be seeing Killing Eve on Netflix UK anytime soon. I spoke to a representative for the show who told me that there are no plans for Killing Eve to go to Netflix. However, you can still access the entirety of Season 1 on BBC iPlayer and as it has gone up as a box set, it doesn't look like it is going anywhere anytime soon. BBC Three has also picked up Season 2 of Killing Eve, so it is safe to assume that fans will be able to access that on iPlayer once it airs in 2019.
The BBC One series, which first aired on BBC America back in April 2018, was an instant hit, even before it came to the UK in September 2018. Speaking to Variety about the series, lead writer and executive producer, Phoebe Waller-Bridge explained, "the element of surprise is the most important thing and what keeps me interested in writing. I can feel it if I've written that predictable or boring line, and I will carry that around with me all day." And it is fair to say that Killing Eve was anything but predictable. In a press release she went on to say, "Killing Eve is a character study on two lives, two women and their circumstances, their homes, their wants, their fears and what keeps them from ending it all. It's just that one happens to be an assassin and the other a spy. If I've done my job right, the audience should feel equally chilled as they are excited by the determination of these woman, their journeys and how drawn they are to one another."
In fact, Killing Eve has enjoyed so much critical acclaim that BBC America and BBC Three announced that fans can look forward to a Season 2. BBC America President, Sarah Barnett, told the Metro, "this show has the thunder of women on both sides of the chase in Sandra Oh and Jodie Comer and, importantly, behind the camera with the lavishly brilliant Phoebe Waller-Bridge. The early response to Killing Eve has been incredible. For that reason, as well as the fact that we wholeheartedly love this original, funny, thrillingly entertaining series, we are delighted to move ahead with a second season before we even premiere." Season 2 is expected to air around the same time as Season 1 did, in April 2019 in the U.S. and Sept 2019 in the UK.
Killing Eve was so popular because it was a fresh take on an old genre. The fact that the lead roles were played by women provided a completely different perspective, and the way the characters were written by Waller Bridge was intricate and complex making Killing Eve completely addictive. Speaking to Variety about why she was attracted to the series, Barnett said, "what was so fascinating was that making these two leads female casts the genre in a whole new light. You realise how implicitly masculine this form of storytelling has been."
So while fans won't be seeing Eve and Villanelle terrorise each other on Netflix UK anytime soon, Season 1 of Killing Eve is still available to stream on BBC iPlayer. You better believe that I will be watching it over and over until Season 2 airs.