Kim Kardashian Is Open To Surrogacy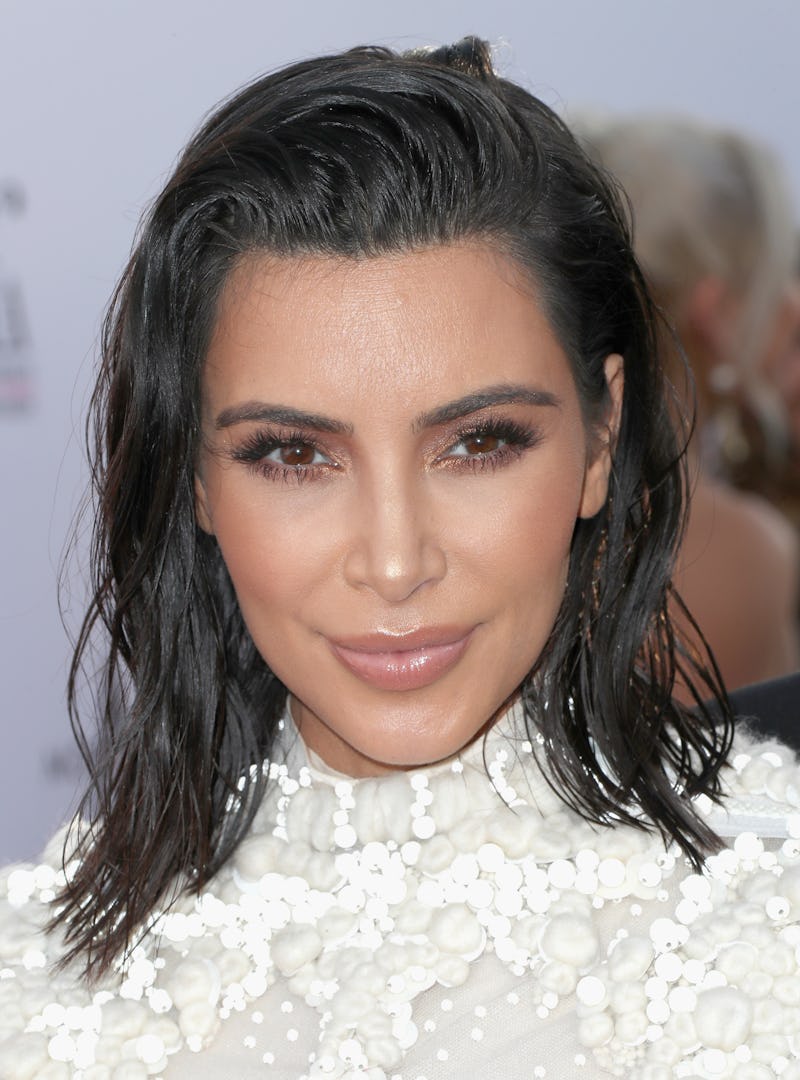 Frederick M. Brown/Getty Images Entertainment/Getty Images
Kim Kardashian wants a bigger family. On Sunday's episode of Keeping Up With The Kardashians, Kardashian revealed that she was hoping to have a third baby with Kanye West, and was discussing the possibility of another pregnancy with her doctors. The reality star faced complications while giving birth to North and Saint West, and needed medical confirmation that a third pregnancy would be a safe option. Unfortunately, after a surgery to repair her uterus and a painful recovery, doctors still felt the risk was too high for Kardashian to carry another baby. While she dealt with the emotional reality of being unable to have another child, Kardashian also reconsidered surrogacy as an option.
Th latest KUWTK episode showed that Kardashian and West are determined to have a third child. Kardashian discussed her traumatic robbery in Paris, and how it reshaped her view on family and made the desire for another baby even more urgent. "I'd just love nothing more than to expand my family and just know that I have this world at home that's safe," she said, opening up on the show. "And if for some reason I left this Earth sooner than I really wanted to, then my kids would have a support system at home so that I know that they would be OK if I wasn't here."
Kardashian made it clear that she was willing to try anything to open up a third pregnancy as an option, and the episode followed the star through a surgical procedure to repair her uterus. The recovery was painful, but end the end, the procedure was still not enough to ensure she could have a safe pregnancy.
This news was devastating, but Kardashian made it clear she is willing to explore alternatives. "Kanye and I are just going to look into other options and see what we're comfortable with," she said. In the past, the couple has looked into surrogacy, and while it's a complicated decision, the mother-of-two has stated she is open to it.
In an episode of KUWTK that aired in November 2016, Kardashain talked to a fertility doctor about surrogacy. At first the star seemed hesitant, noting that she had never met anyone who used a surrogate, but fter talking to the doctor and another mother who used a surrogate, she seemed more open to the idea. "The best thing, I could have a new baby and have no one know and live my life for a good year before we announce it," Kardashian said at the time. "But I don't know if it's for me. I really don't know."
Facing these new obstacles, Kardashian once again opened up about pursuing surrogacy on the most recent episode. "After talking to Kanye, I think that I always knew that surrogacy was an option, but I didn't think it was that realistic of an option. Now, I feel like that's my reality," she told Kourtney on the latest episode. "I feel like surrogacy really is the only other option for me."
Kardashian's decision, whether it is to move forward with a surrogate or explore other options, will be difficult. And in a time like this, it's important not to speculate about her choices. After all, Kardashian is a very open person who has talked about her experience having children all along. If there's anything she wants fans to know, she'll tell them herself.
As for her daughter, Nori seems to be on board for some new sibs. When asked if she would want another sibling, North said, "I want a boy and a girl! That would make me so happy!"
As Kardashian weighs her options, it's clear West and the kids will be supportive. No matter what, she will continue to thrive as a mother, and will keep sharing those adorable Instagram pics to prove it.