Lacey Left 'BiP' For An Understandable Reason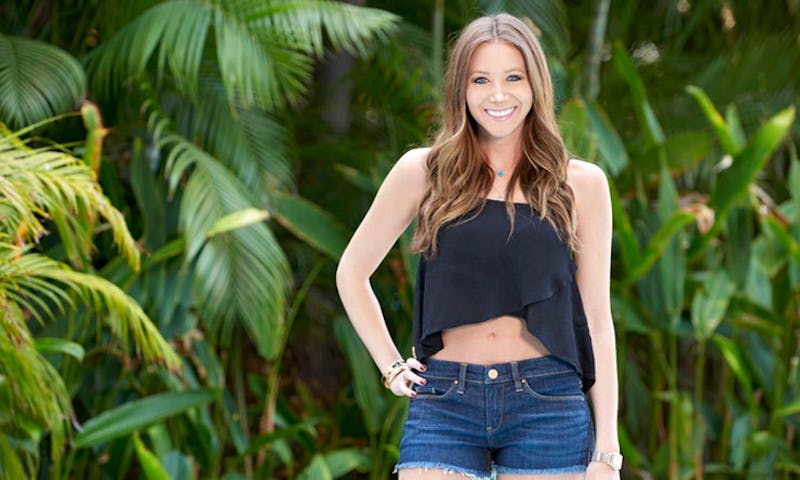 Bob D'Amico/ABC
Bachelor in Paradise is usually all about fun on the beach, but on Monday night, a real life tragedy struck one of the contestants not long after she arrived in Mexico. Lacey Mark's grandfather died, causing her to leave filming immediately so that she could be with her family. But, will Lacey return to Bachelor in Paradise? It's way too early in the season to tell for sure, but it seems likely that she'll be back.
When Lacey first told Iggy that she was leaving, she seemed to have every intention of returning, even encouraging him to try to hang around until she could get back. And since production on the show shut down shortly after Lacey left, there's a good chance that break in filming gave her enough time to come back to Mexico if that's what she wanted to do.
But this was obviously a very difficult time for her. During Monday night's episode, Lacey posted about her grandfather on Instagram and how tough it was to watch that day back, so if she decides not to come back in favor of spending this time with her family, it's completely understandable. She should do whatever she's most comfortable with.
In her caption, Lacey wrote:
"A hard moment to rewatch ... everyone who's close to me knows how much my family and I adored my grandfather. He was literally the most interesting man in the world. I'm lucky to have the best friends and family in the world. RIP Captain Bernard P. Mark"
It's hard to imagine what finding out news that she'd lost a loved one on camera was like, but it seems like Lacey handled it with as much grace as she could. Maybe we'll see her again this season, or maybe we won't. Either way, it's up to her.