So, Will Lala be At The 'Pump' Reunion After All?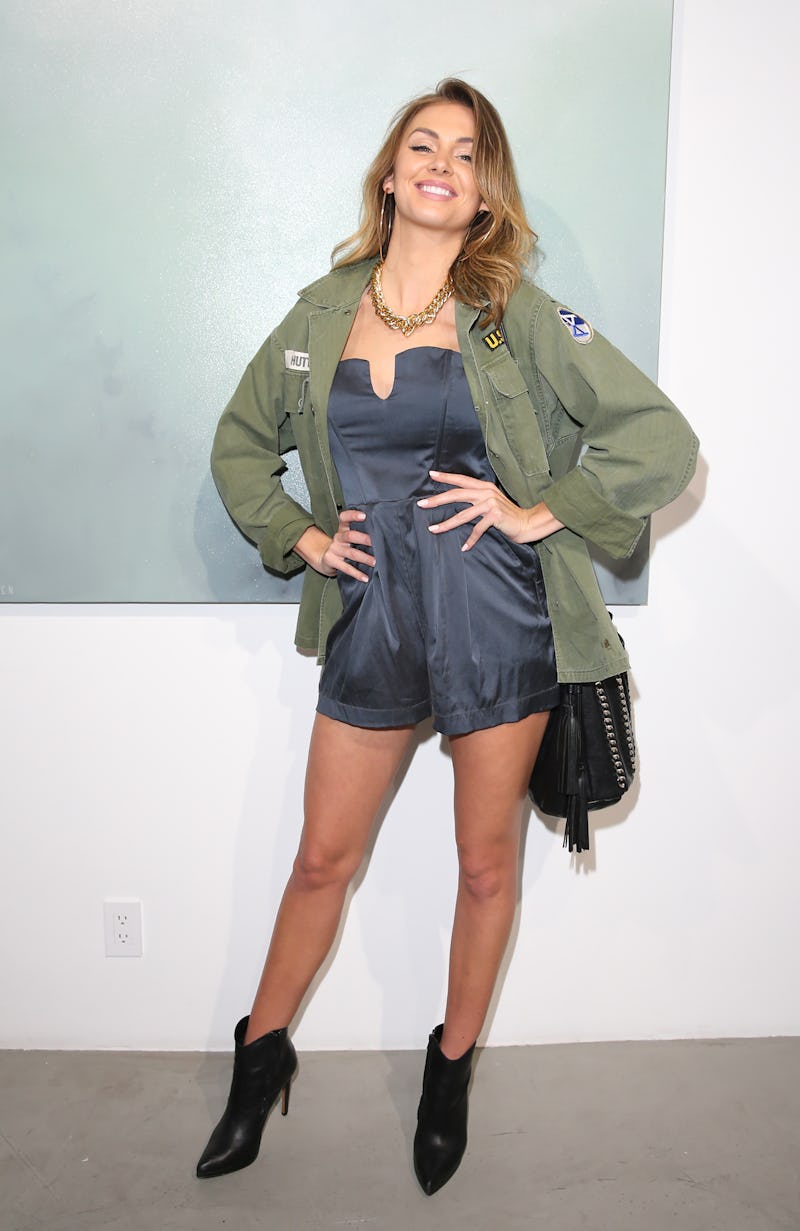 Rochelle Brodin/Getty Images Entertainment/Getty Images
From the bottom of my Sexy Unique Heart, I hope ex-Pumper Lala Kent goes to the Vanderpump Rules reunion. I miss her her hoop earrings, I miss her fire one-liners, and I miss all of the drama she brings to the show. It'd be a true treat to see her on the program one final time. However, if a SURtain tweet from Kent means what I don't want to believe it means, she might have other plans for that day.
But before we get to Kent's tweet, let's set the scene. Cool? Cool. On Tuesday, Jax Taylor tweeted, "I am anxious to see if certain people show Friday to be honest. Will have to see." What is happening on Friday, Jaxy-poo? Ask, and you shall receive an answer: When a fan bemoaned the season inevitably drawing to a close, Taylor replied, "Not over sweetie just filming reunion !!"
Oh, is that so? The Season 5 reunion will tape this Friday? Huh. Like Taylor, I wonder if "certain people" will be there. Well, I wonder if a certain person has signed up for the post-season gathering. Though she bowed out of the series mid-season, Kent deserves one final spin in the Pump Rules Range Rover. A SUR-wan song. (I'm sorry.)
Over the last couple of months, Kent has left a trail of "maybe I will, maybe I won't" bread crumbs. On the Jan. 20 episode of Dr. Tabasum Mir's podcast, GlamMir, the former Pumper said quite a bit about her time on the Bravo series — including whether or not she would be into appearing on the reunion.
"You know, I'm back and forth with it," Kent told Mir. "I want the negativity to be out of my life, but at the same time, I feel like I've let these people off easy. We all have skeletons in our closet, and if we want to go there, we can absolutely go there."
She continued,
"I would like to attend for the mere fact, I feel like they think they won because I left and I think I have a few things I need to get off my chest."
It wasn't a definitive yes, but it wasn't a definitive no. It was a sliver of hope. A few weeks later, another sliver manifested: At OK! magazine's Grammy party, Kent gave another cagey, albeit somewhat encouraging answer when asked about the reunion. "We'll see," Kent told Entertainment Tonight. "I don't know. I just may watch it and tweet from a yacht."
But on Tuesday, a tweet rolled like a gust of wind and all but blew those slivers away.
A few things to consider:
The Pump Rules reunion traditionally films at SUR.
SUR is in West Hollywood, not New York City.
Taylor says the reunion will happen this Friday.
Kent says she will be in NYC this weekend.
I see. Huh. Uh-huh. Well, then. What does all of this mean?
Possible explanation #1: Kent will go to NYC instead of the reunion.
Possible explanation #2: Kent will Skype into the reunion from NYC.
Possible explanation #3: Kent will tape the reunion Friday, drive straight to LAX from SUR, and be in NYC by Saturday morning.
Possible explanation #4: Kent's not actually going NYC. Kent's actually going to the reunion at SUR. She tweeted that to throw us off the scent.
Possible explanation #5: Kent is actually going to the Pump Rules reunion. However, the bird from the Real Housewives of Orange County reunion wanted to mix things up again. So, it got ahold of Kent's Twitter account and posted that tweet.
Bet you can guess which one I'm rooting for.