Why Fans Aren't Keeping Up With 'Life Of Kylie'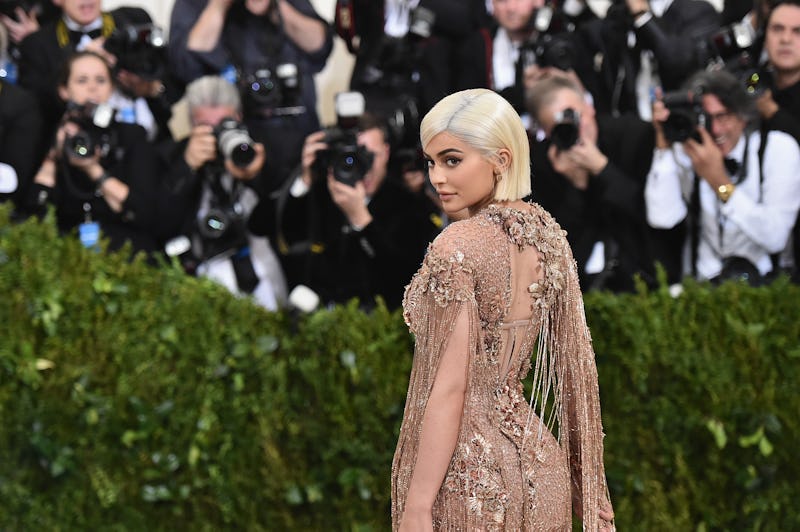 Mike Coppola/Getty Images Entertainment/Getty Images
Is there any Kardashian who doesn't have their own TV show? It feels like every member of the Kardashian/Jenner crew has had their own spinoff at some point, and this year, it was the youngest family member's turn. Will Life Of Kylie come back for Season 2? E!'s series features the day-to-day activities of Kylie Jenner and her best friend, Jordyn Woods, and will wrap up on Sept. 17. The impending finale has left diehard Kardashian fans wondering whether Kylie's solo TV venture will continue.
Unfortunately, fans will have to wait longer for an answer, as it has not yet been announced whether the show will be renewed. However, the show's relatively poor ratings seem to indicate that producers might be reevaluating whether audiences care enough about the youngest Jenner to tune in for a second season. Forbes reported that the premiere of Life of Kylie attracted 1.1 million viewers, a low number for the Kardashian television empire. In comparison, the most recent premiere of Keeping Up With the Kardashians had 1.48 million viewers, which was the smallest audience of a KUWK premiere since 2008.
The fact that the show has been so poorly rated is puzzling considering how prolific Kylie's empire is. Kylie Cosmetics, Kylie's beauty brand that is dominated by the wildly popular Kylie Jenner Lip Kit, has been massively successful, and her 97.5 million followers on Instagram indicates that people are definitely keeping up with Kylie, even if they aren't tuning into the show.
Perhaps the reason the show can't match the success of KUWK is due to Kylie's own personality. A piece in Refinery 29 speculates that Life of Kylie might be performing so poorly due to Kylie's unwillingness to open up. Sesali Bowen writes:
"Even though it's [Life of Kylie] focused on the youngest, and most popular, member of a family that found its niche giving fans a behind-the-scenes look at everything that happens to them, it's pretty dull. I'm not going to write Kylie off as a boring person. I think there's a reason for the show's complete lack of luster: She obviously wants to maintain a higher level of privacy than her older sisters."
Of course, it's totally understandable to want to keep parts of your life away from the press, especially if you've grown up famous. But when the Kardashian empire is built on transparency, and airing everything from weddings, births, traumas and divorces, it stands to reason that a spinoff that doesn't doesn't share the Kardashian commitment to authenticity (no matter how unrelatable their lives are) would struggle to find an audience.
It could also be true that audiences are suffering from Kylie Jenner fatigue (and fatigue with the Kardashians in general). The family has dominated the entertainment news cycle for what seems like an eternity. They, and whoever dares to enter their orbit, immediately become prime tabloid fodder— just look at everything that went down between Rob and Blac Chyna, or Kourtney's marital issues with ex-husband Scott Disick. Kylie herself has been intensely covered and scrutinized regarding everything from her lip injections to accusations of cultural appropriation. Maybe people already have had more than enough of the Kardashians in their lives, and don't feel motivated to tune in to yet another spinoff.
Whatever the reason for the low ratings, the fate of Life of Kylie remains unclear. But whether or not the show returns for a second season, fans don't have to worry about missing out on a glimpse into Kylie's life. The reality star's Instagram, Snapchat, and appearances on KUWK should provide more than enough entertainment for even the most diehard Kylie fans.
Or, if not, call up producer Ryan Seacrest and appeal to him to keep the show. It's not like he's a busy guy or anything.