Never Say Never To Lydia Returning To 'Real Housewives' — Again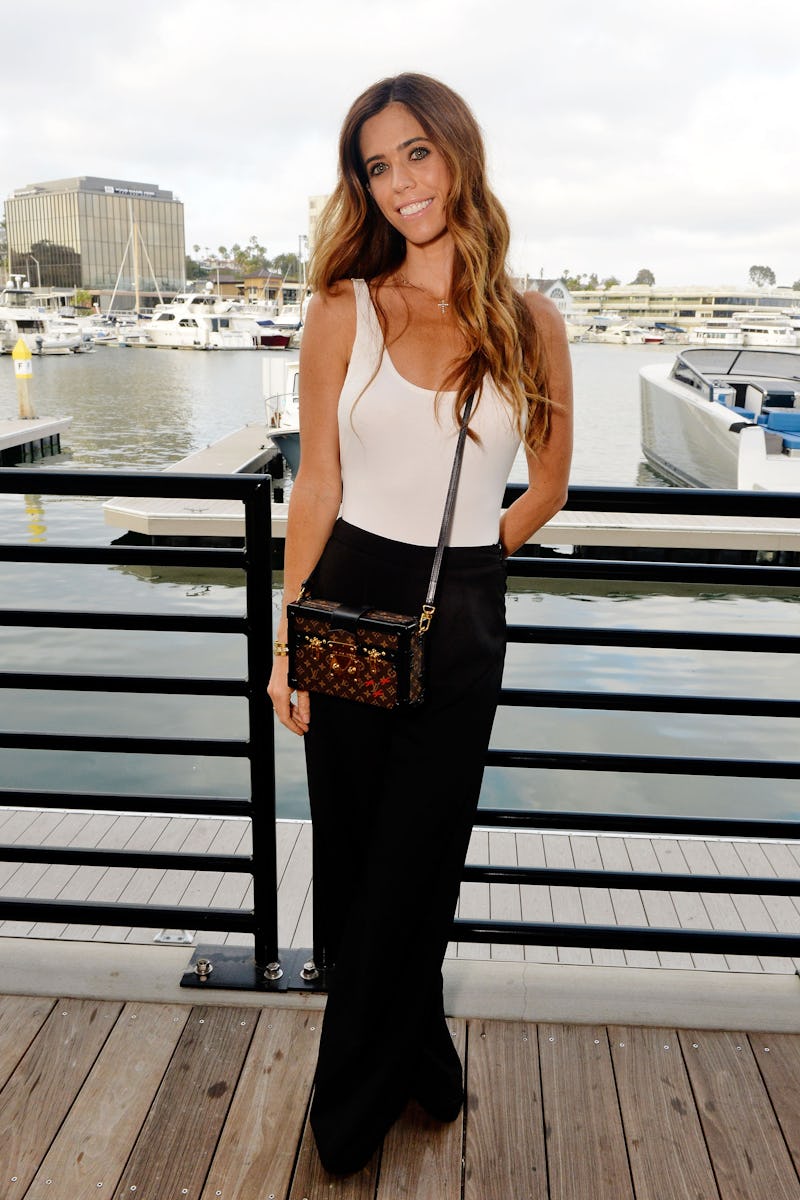 Jerod Harris/Getty Images Entertainment/Getty Images
Seasons come and seasons go, and The Real Housewives Of Orange County keep on going. Of course, that doesn't stand for the women on the show. Much of the cast has been there for years — Vicki and Tamra will never, ever go away, and I find comfort in that — but more than anything, women like Lydia McLaughlin have cycled in and out of the reality television carnage. Lydia joined Real Housewives Of Orange County in Season 8, and then again for Season 12, but in Season 13, now airing, she's out again. Will Lydia ever return to RHOC? She has her eye on other projects right now.
Best known for her faith, her love of unicorns, and her strong relationship with her husband, Doug, Lydia spent a lot of Season 12 with Doug trying to launch their newest luxury magazine, NOBLEMAN, and manage their family. Lydia took the crew to Iceland and fought with Shannon Beador, and there was also a very long storyline about Doug getting a vasectomy, which Lydia kept calling "cutting his balls off." This, of course, led me and others on Twitter to speculate if Lydia knew that a vasectomy isn't the same thing as a castration.
Right after the Season 12 finale, Lydia announced on her personal blog that she wouldn't be returning for Season 13. She said:
"RHOC has given me a great platform and I'm grateful for that. However, I feel like I can only handle this show one season at a time. I need a break! There is a lot of good that comes from the show, but also a lot of negativity. After a family vote, it was unanimous that I should take a break. Sometimes the people who love us the most see things even we don't see. I trust my path and I'm excited for what the future holds."
For Lydia, taking a break isn't a bad thing, especially when it comes to putting her family first. She thanked Bravo and Evolution (the production company behind Real Housewives Of Orange County) and said she hoped "to continue spreading light and love." In an interview with Us Weekly, Lydia speculated on her replacement for Season 13. "I'm hoping that they can have someone that is grounded and levelheaded and a voice of reason and a peace maker," she said. "Hopefully I was those things and you know, I think everyone will miss my sparkle." Hoping that everyone misses her "sparkle," as it were, makes it seem like Lydia hasn't written Real Housewives Of Orange County off for good.
Lydia also said that she and Shannon made up, but that she's not BFF with most of the current cast. "I'm friends with Peggy [Sulahian]. We have like a genuine friendship and I'm friends with Gretchen [Rossi] and Alexis [Bellino] and Heather [Dubrow], but I guess I'm not really friends with any of the current cast which is also a huge factor," she said to Us Weekly. "For me to film a show where you're supposed to be friends with them… we're just too different. We're in different stages of our lives."
Hmm… it certainly seems like if the right group of people were on the show, Lydia would head back. She's not saying she's coming back, but she's not not saying that, either.
For now, Lydia is focusing on her family and her numerous business ventures. NOBLEMAN is up and running, and Lydia is constantly promoting it on her social channels. Of the magazine, Lydia told Bravo:
"Doug and I started NOBLEMAN with a mission to create a magazine of style and substance for the modern man. We aim to inspire men to live life to the fullest and with purpose. NOBLEMAN is Southern California's only luxury lifestyle magazine catering specifically to men who value style, travel, food, art and culture."
Besides the magazine, Lydia's jewelry line is also for sale on her website, sporting a number of delicate chokers and bracelets.
For now, Lydia's entrepreneur mindset keeps her going, but will she come back to Real Housewives Of Orange County if the situation allows? Never say never. She's left and come back before.