'Master Of None' Season 3 Might Not Happen Anytime Soon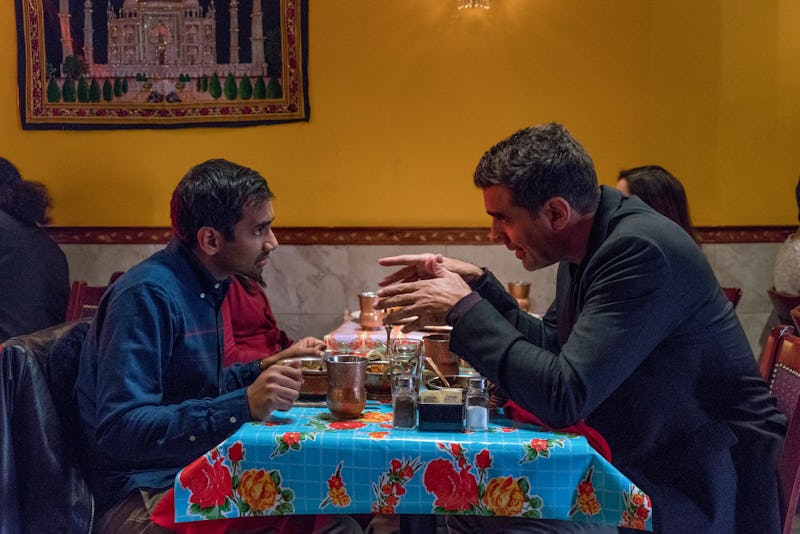 Barbara Nitke/Netflix
On May 12, comedy heartthrob Aziz Ansari (he called himself that in a stand-up bit once, so who am I to disagree?) is back for another season of Master Of None, his Netflix series with co-creator Alan Yang that's loosely based on his own life. When we left Dev in Season 1, he was flying to Italy to follow a spontaneous dream of becoming a gourmet pasta maker; Season 2 will pick up there, as he encounters all the same problems he had in New York City. Will a possible Season 3 of Master Of None hold equal treasures for us?
Unfortunately, despite how great the show has been over the past two years, there's no guarantee that a third season will happen anytime soon. But it's not due to lack of interest on the part of Netflix, at least — it's because Aziz Anzari might want to explore other opportunities. "I don't know if we're going to do a Season 3," he told Vulture recently. "I wouldn't be surprised if I needed a looonng break before I could come back to it." (It should be noted that Season 2 of the show debuted a year and a half after Season 1, so he's already very into taking his time.)
Ansari certainly wouldn't be the first comedian to take a break from their own scripted series; in 2015, EW reported that Louis C.K.'s FX show would be granted a long hiatus until he was ready to come back to it. Coincidentally, FX is also going through something similar with Always Sunny In Philadelphia, which is taking a yearlong break despite being contracted for several more seasons.
Obviously, Ansari will be up to other great things even if he decides not to revisit Master Of None for a while, but in the meantime there are plenty of other places to check out his insightful brand of comedy: