Tell Your Dad Not To Worry — 'Ozark' Will Be Back Soon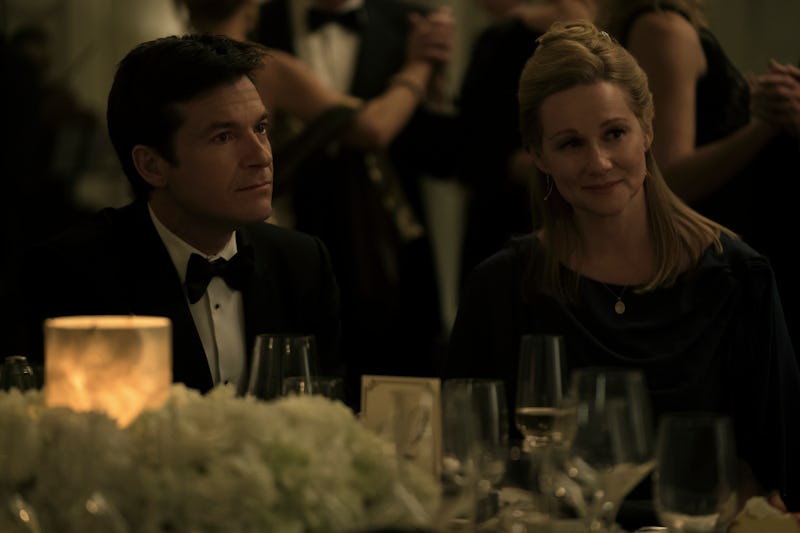 Jessica Miglio/Netflix
Among the many wrenches that the Netflix model has thrown into the machinery of the television business, the ability to predict the fate of its shows is a relatively minor one… but one that confounds fans nonetheless. Its second season premieres on Aug. 31, but will Ozark return for Season 3?
Update: On Oct. 10, 2018, Netflix announced that Ozark was renewed for Season 3 with 10 new episodes. The company announced on Jan. 8, 2019 that Season 3 will premiere March 27.
Earlier: The typical metrics prognosticators have used for decades to guess which shows will be renewed and which will be cancelled — namely, ratings — are useless when it comes to the streaming giant's original offerings. Not only does viewership not matter as much when you're offering an ad-free subscription service, but Netflix famously refuses to release viewership numbers regardless. Do more people watch Mindhunter or Altered Carbon? How many people who started streaming The OA actually finished it? We'll never find out.
It can be difficult to invest in a series when you don't know its fate; should you be watching it knowing there's more to come, or preparing for the end? Nobody likes an abrupt cancellation after a cliffhanger finale — so what are the odds that Ozark fans are going to have the rug pulled out from under them when Season 2 reaches its undoubtedly dramatic and violent end?
It used to be fairly reliable that Netflix would always give its own original content more than a fair chance, renewing even its less-buzzy titles for two or three seasons. Hemlock Grove, the brand's second drama following House Of Cards, somehow lasted three years this way — a show that's now mostly remarkable for having featured a pre-IT Bill Skarsgård. It wasn't until last year, four years after House Of Cards' auspicious debut, that Netflix finally dropped the ax on a show after only one season: Naomi Watts' critically panned therapist sex-thriller Gypsy.
Ozark has already made it farther than that show… but how much longer will it last? So far, only three Netflix programs have been cancelled after two seasons: Marco Polo, Sense8 (which was granted a final wrap-up movie after fan outcry), and The Get Down (well, two parts of one season, in that case). Does Ozark belong in that company? Consider: between them, those three series have three Emmy nominations between them — all in technical categories. (Main Title Theme Music for both Marco Polo and Sense8, as well as a Cinematography nod for Sense8.) Meanwhile, Ozark has been nominated for four Emmys (including Lead Actor and Directing), one Golden Globe (for Lead Actor), two SAG Awards (for Lead Actor and Actress), and a Writers Guild award (for Best New Series).
When ratings don't mean much anymore, only two things can be relied on to secure the future of a series: buzz (witness the needlessly extended 13 Reasons Why) and awards. Is it a coincidence that Netflix's most long-running shows are also its biggest trophy magnets? House Of Cards, Orange Is The New Black, Stranger Things, and The Crown have all made it to three seasons or more based in no small part on the attention the Television Academy routinely showers them with.
Based on that fact, it seems pretty likely that Ozark's run won't end with Season 2. Even if the sophomore season doesn't repeat its success at the Emmys next year, the Jason Bateman and Laura Linney drama has likely earned itself the right to go out on its own term after at least one more season, based on its freshman reception.
Nothing is ever certain when it comes to Netflix, but I think it's safe to say that Ozark fans can relax and watch Season 2 in peace without fearing the Grim Reaper — for the show, at least. I can't say the same for its frequently imperiled characters…
This article was originally published on