'Roman Empire' Could Cover These Little-Known Historical Scandals If It Comes Back To Netflix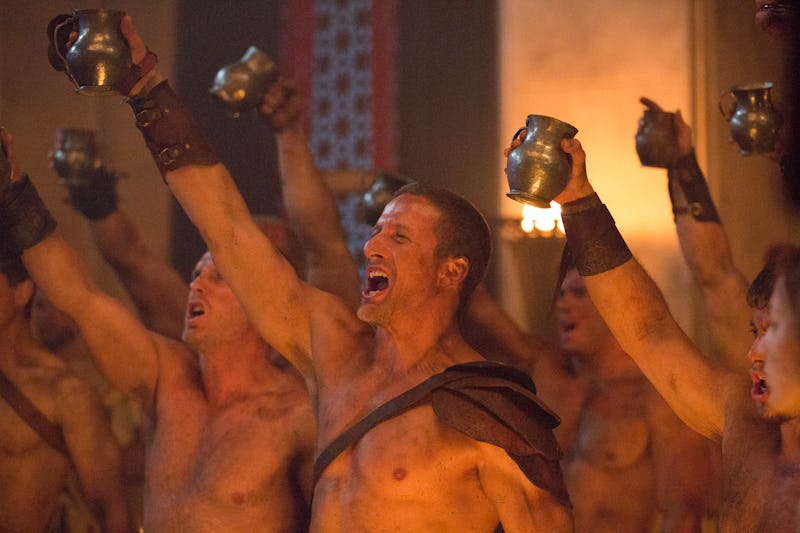 Craig Wright / Netflix
If you were the kind of kid who couldn't wait for the days when you watched documentaries in elementary school, well then, you'd better add Netflix's Roman Empire to the top of your list. Season 1, which was called Roman Empire: Reign of Blood premiered on November 2016, so fans of the show have been waiting quite some time to a follow up of the misadventures of Emperor Commodus, set to the dulcet tones of Sean Bean's narration. Now, Season 2, Roman Empire: Master of Rome, is finally coming out on July 27. But will Roman Empire return for a Season 3?
As of the time of publication Netflix has not announced whether they're ordering Roman Empire Season 3, but they haven't said they're canceling it, either. Since Netflix isn't on as strict a schedule as regular TV networks, the announcement could really come at any time. Most likely, the news will come after Season 2 hits the air, once the producers have had time to factor in viewership and critical reception of the new installment of the series.
Roman Empire: Reign of Blood was set from around 175 AD, just before Marcus Aurelius' death, until Commodus' own death in 192 AD. Rather than continue forward in history, Master of Rome jumps back in time to recount the life and dictatorship of Julius Caesar, who ruled Rome from 49 BC to 44 BC. Since it doesn't look like the makers of Roman Empire are too concerned with going in chronological order, that leaves about 1,500 years of material to choose from for Roman Empire Season 3. What period should Netflix aim to cover next? The last thing anyone needs is yet another adaptation of the Trojan War. Below are some suggestions of Roman historical figures and one land mark that could use some extra time in the spotlight.