'Santa Clarita Diet' Is Bound To Rise Again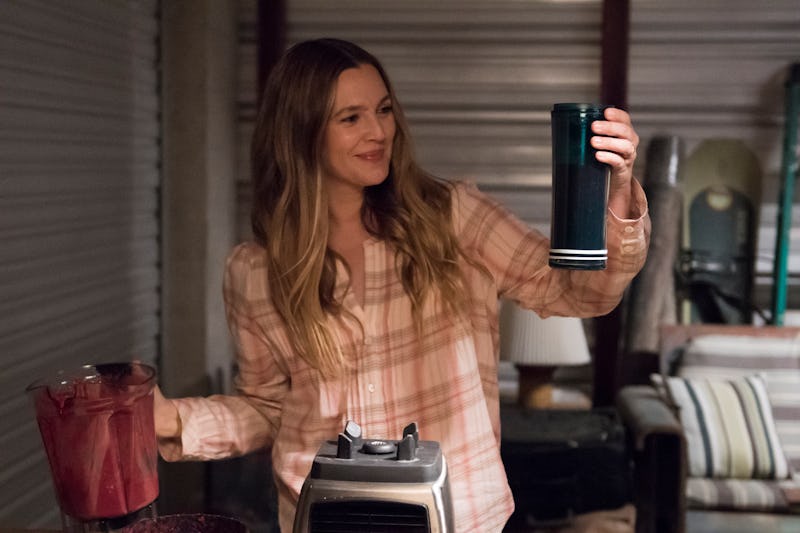 Erica Parise/Netflix
Netflix's new horror comedy show Santa Clarita Diet premieres on Friday, Feb. 3 and though the series was originally billed as a romantic comedy starring Drew Barrymore, fans have since discovered that it has a pretty edgy twist: Barrymore's character is dead. Well, undead. That's right, the titular diet consists of human flesh and bone because Barrymore is a zombie. Captivated yet? With zombies, love, and laughs, this show already has it all, even though it hasn't premiered yet. With so much to offer, Santa Clarita Diet Season 2 seems like a given, but unfortunately, it's not a sure thing just yet.
Netflix hasn't officially renewed the series for a second season, but chances are high. The streaming service almost always renews original series for a second season, if not more, and this show has serious star power. I mean, I mentioned Barrymore already, right? She's joined by Timothy Olyphant, Nathan Fillion, and more, with an impressive roster of guest stars. And they're hardly the only draw, as the odd premise works surprisingly well and is bound to draw in a large audience. So even though it's not guaranteed, your brain can happily consume a show about consuming brains, knowing that more episodes are very likely ahead.
Of course, you'll still need to wait for another season. So once you've devoured Santa Clarita Diet Season 1, here are some other horror-comedies to check out.