It's Apparently "Business As Usual" For This Embattled 'Strictly' Couple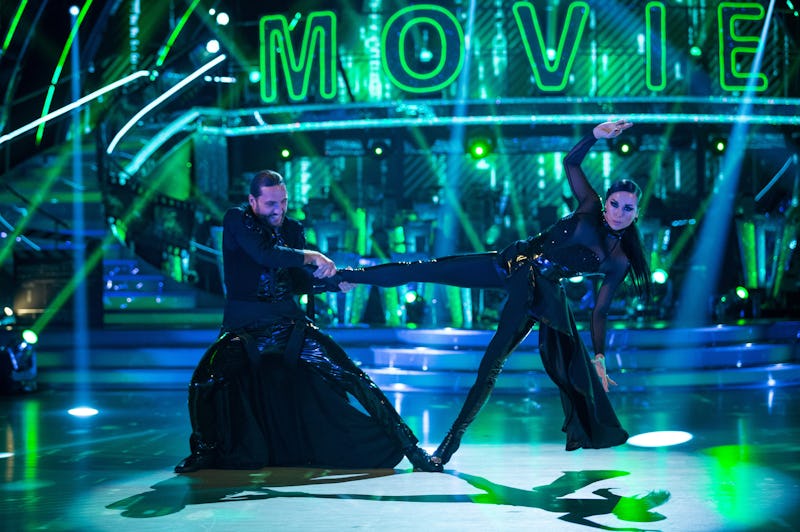 BBC
Three weeks into Strictly and the drama has already kicked off. Whether a drunken mistake or something else entirely, Seann Walsh and Katya Jones have now found themselves in some pretty hot water after they were snapped kissing on a night out, despite being in seemingly committed relationships. With social media and news outlets ablaze with rumours of the couple having an affair, it's got me wondering — will Sean Walsh and Katya Jones continue dancing together on Strictly?
The couple made it through to the next round after Lee Ryan and Nadiya Bychkova were eliminated by the judging panel. To confirm whether they will still be partnered together this weekend, I contacted a representative for the BBC who tells me that "they will be dancing together [...] they're both continuing on with the show and it's business as usual."
Well, the show must go on I guess, and it looks like Seann and Katya are ready to power through the their next dance routine regardless of the speculation now surrounding their partnership.
I also reached out to representatives of Walsh and Jones for further comment, but I've yet to hear anything back. However, both did issue statements pretty promptly after the news broke. Jones told Bustle: "I'm so sorry about any offence or hurt I may have cause with my actions. I wasn't thinking and it was a one-off mistake after some drinks.
"I love my husband and we are very happy together, this is not a reflection of our relationship."
Walsh took to Twitter to comment: "In light of the story in today's newspaper I would like to offer my sincere apologies for my actions. This is no excuse but it was a one-off drunken mistake which I am truly sorry for."
But what about their significant others? Walsh is in a relationship with actor Rebecca Humphries, while Katya is married to Strictly pro Neil Jones. I reached out to both their representatives and have yet to receive comment, but Humphries has left a few clues as to her feelings on the situation via her Twitter likes.
The actor hasn't explicitly said anything about what happened — and she doesn't need to — she has liked a dozen tweets in support of her. She also replied "Wanna be friends?" to a tweet by Marian Keyes in which in the author said she is "powerfully AGIN" (AGIN meaning against) Walsh and Jones, and added, "What use is any a that if they have treachery in their hearts?"
On the other hand, Katya's husband Neil Jones posted a video on Instagram of Katya's and Walsh's Paso Doble on Sunday after the news broke, congratulating the pair on their "great shapes" and the choreography being "on point."
Statement or no statement, hopefully this all gets resolved sharpish. The "Strictly curse" has certainly struck a fair few times, but the situation is definitely not helped by rumours and speculation. The show must go on, and if Jones and Walsh are going to dance together as the evidence suggests, everyone would do better to focus on their performance and not their personal lives.