The Best 11 Sketches From 'Sherman's Showcase' Season 1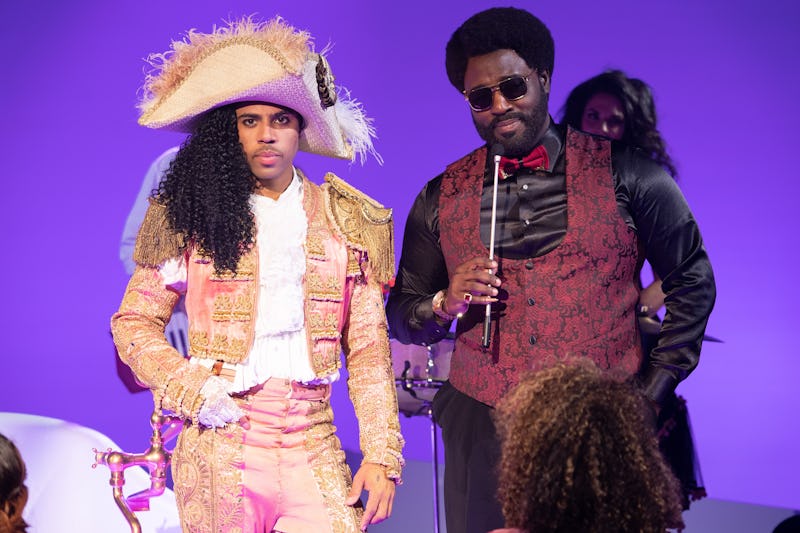 Michael Moriatis/IFC
Though IFC has yet to officially greenlight Sherman's Showcase for Season 2, there's reason to believe the sketch series has a bright future ahead of it. Creators Bashir Salahuddin and Diallo Riddle's other show, Comedy Central's South Side, was recently renewed for a second season, and while it may be on another network, TV executives are clearly happy with the duo's ideas. Hopefully IFC will feel the same about their potential, and another renewal won't be far behind.
Keeping both shows going will also allow Salahuddin and Riddle to keep showing off their range. Whereas South Side is a scripted comedy about two friends fresh out of college, Sherman's Showcase is a Soul Train-esque sketch series featuring musical performances and fake commercials. So far in Season 1, Salahuddin and Riddle have parodied musicians like Prince, The Temptations, Mary J. Blige, and Montell Jordan. Plus, Sherman's Showcase has been widely acclaimed (it boasts a 100 percent Rotten Tomatoes score from critics), with the New Yorker's Emily Nussbaum saying it "celebrates a lost TV genre."
So if Sherman's Showcase doesn't return, it will be quite a surprise. While you wait for confirmation, revisit some of the best Season 1 sketches — with hopefully more to come.