Why Siggy Flicker Has Left 'RHONJ' For Good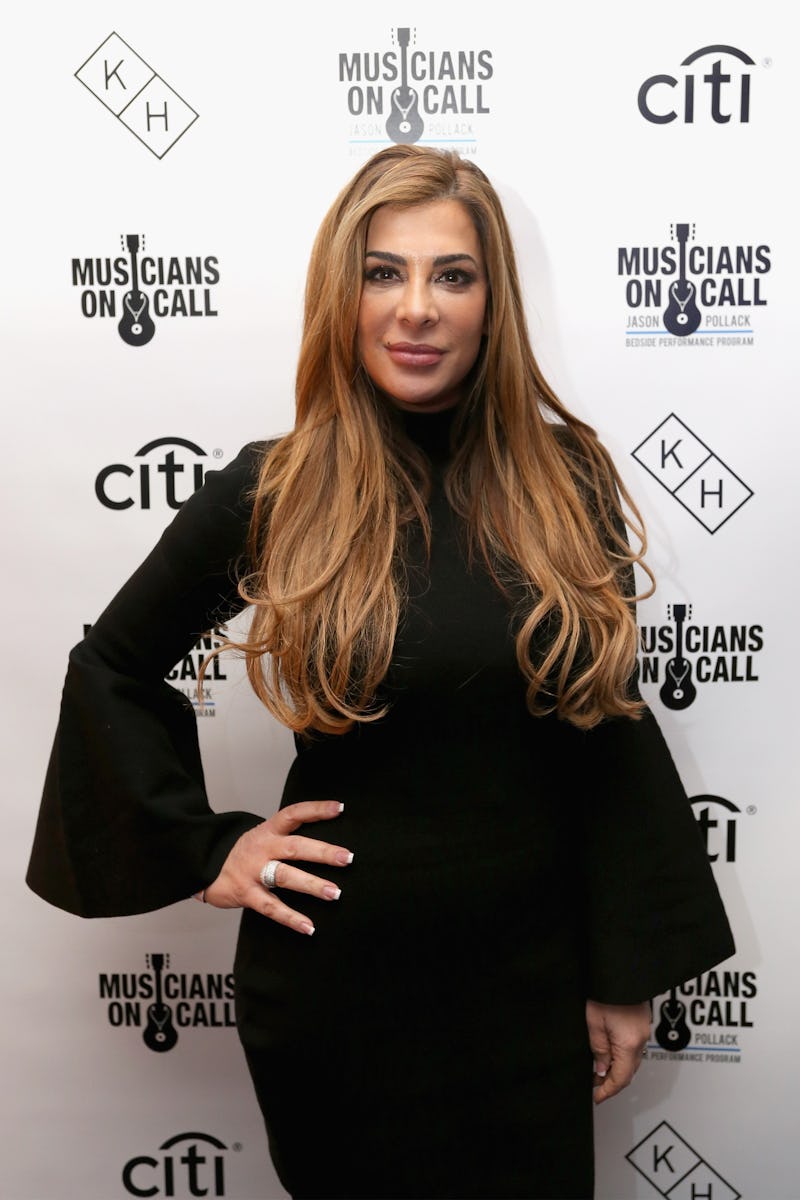 Donald Bowers/Getty Images Entertainment/Getty Images
The women of Real Housewives Of New Jersey don't mess around. They're not there for anyone's you-know-what and they'll tell you to your face. That's what makes them so much fun to watch. Luckily, a new season of Real Housewives Of New Jersey is upon us, so we'll all be able to get our allotted weekly dosage of Italian American sass. But you might notice one glaring omission this season. Sadly, Siggy Flicker won't be on Real Housewives Of New Jersey Season 9.
Unfortunately, Siggy thought it was time to move on from her time with the ladies after a tumultuous two seasons. According to her official BravoTV.com biography, Siggy is a "motivational speaker, relationship expert, TV personality, and author of Write Your Own Fairytale: The New Rules Of Dating And Relationships," among others. She is straightforward and blunt, but according to Siggy, her relationship rules work — her ex-husband, Mark, served as best man to Michael, Siggy's second husband, when Michael and Siggy got married.
That's a seriously well-adjusted couple if you ask me. And now, Siggy is passing on Real Housewives Of New Jersey in order to work on her other projects and (probably) gain some much-needed quiet time away from the other ladies.
In a statement in January 2018, Siggy told Bravo:
"After much reflection and Bravo's support, I have decided that this will be my last season on The Real Housewives of New Jersey. I am grateful to the network for allowing me to be part of this successful franchise and wish only the best for Teresa, Melissa, Dolores, Danielle and Margaret. At this time, I want to focus on my beautiful family, my growing business and some exciting new projects."
Turns out that the other housewives saw this coming — Melissa and Teresa appeared on Watch What Happens Live together shortly after the announcement, and neither was surprised. Teresa said that she and Siggy speak all the time, though, and Melissa said that Siggy was "a great housewife" but ultimately got too worked up "for her own good" most of the time.
According to Page Six, Siggy left Real Housewives Of New Jersey because she was being "bullied" by the other women. Siggy said:
"I came on to [RHONJ] to make Jersey proud. I really wanted to bring sunshine into a franchise that was going dark and when Teresa was being released from jail, I discussed with Jacqueline [Laurita] coming on with Dolores to bring light and positivity... I felt like Dolores and I had an opportunity, but I had too many obstacles coming against me. At the end of the day when you have a relationship and when it isn't working you have to get out."
Ultimately, all that matters is that Siggy is happy, and it seems like she is. She's recently appeared on The Steve Harvey show, and she's doing a ton of outreach to fight hate crimes and anti-Semitism across the United States. Sure, there's room for some fun in between all of her seriousness (aka plenty of girls nights with Dolores), but right now, Siggy is moving on from Real Housewives Of New Jersey to greener pastures of her own making.