The Roy Family's Drama Is Far From Over On HBO's 'Succession'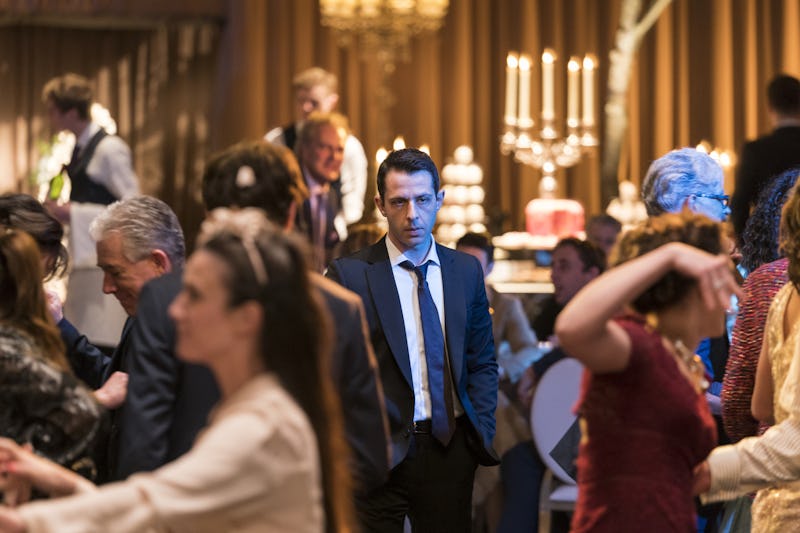 Colin Hutton/HBO
Will the embattled Roy family succumb to their dysfunction, or will they manage to maintain their vice-like grip on power? As HBO's newest drama series approaches its climactic first season finale, that question takes on a meta context for the show's own survival. Will Succession return for Season 2, or will it fall victim to younger, hungrier shows demanding HBO's time and attention (and budget)?
The future has never looked more uncertain for HBO, as the premium channel now falls under the purview of AT&T after that company's acquisition of HBO's former parent company, Time Warner. According to reports by outlets like Entertainment Weekly, new management wants HBO to become more like Netflix, adopting the streaming service's motto of more is always better. Who knows what heads might roll during such a dramatic and seismic transition?
Fortunately, it doesn't look like Logan Roy's noggin will be one of the ones rolling. HBO already renewed Succession for Season 2 back in July, the day after the show's second episode aired. While it's possible the network could pull a Vinyl and un-renew it even after officially and publicly announcing its return, such a drastic move is exceedingly rare, even in these days of Peak TV.
So with the guarantee that Succession will be returning for more darkly hilarious boardroom drama, the biggest question heading into the finale — ominously titled "Nobody Is Ever Missing" — is what the show will look like heading into its sophomore year. The plot of Succession has moved faster than perhaps most viewers would have predicted. While the series was initially painted as a power struggle between intransigent father and ambitious son, that struggle came to an abrupt end when Kendall's attempted coup against his father went awry only midway through the season, with the Roy family scion fired from the company after a failed "no confidence vote."
Of course, the power struggle isn't entirely over, but the landscape of the show has dramatically shifted ever since that moment. What kind of arc will the narrative take in Season 2?
Well, that depends on what happens in the Season 1 finale, centered around the wedding of Siobhan Roy and Tom Wamsgans. The rule of thumb in the entertainment world is that comedies always end in a wedding and tragedies always end in a death. Given Succession's very Shakespearean influences — the bickering siblings fighting over their father's empire is an obvious riff on King Lear — viewers should be prepared for either ending. Or a little bit of both.
Throughout its first season, Succession has toed the line between comedy and drama; whether the finale ends with a successful wedding or a dramatic death will be a good clue about which side of that line the show ultimately falls on. Is Succession an hour-long heir to HBO's scathing political satire Veep? Or does it have more in common with the Machiavellian political maneuvering of Game Of Thrones? Can it remain both forever, or will the show — like the various Roy siblings — eventually have a choose a side?