Taylor Swift Probably Won't Drop Her Countersuit Before The Trial Is Over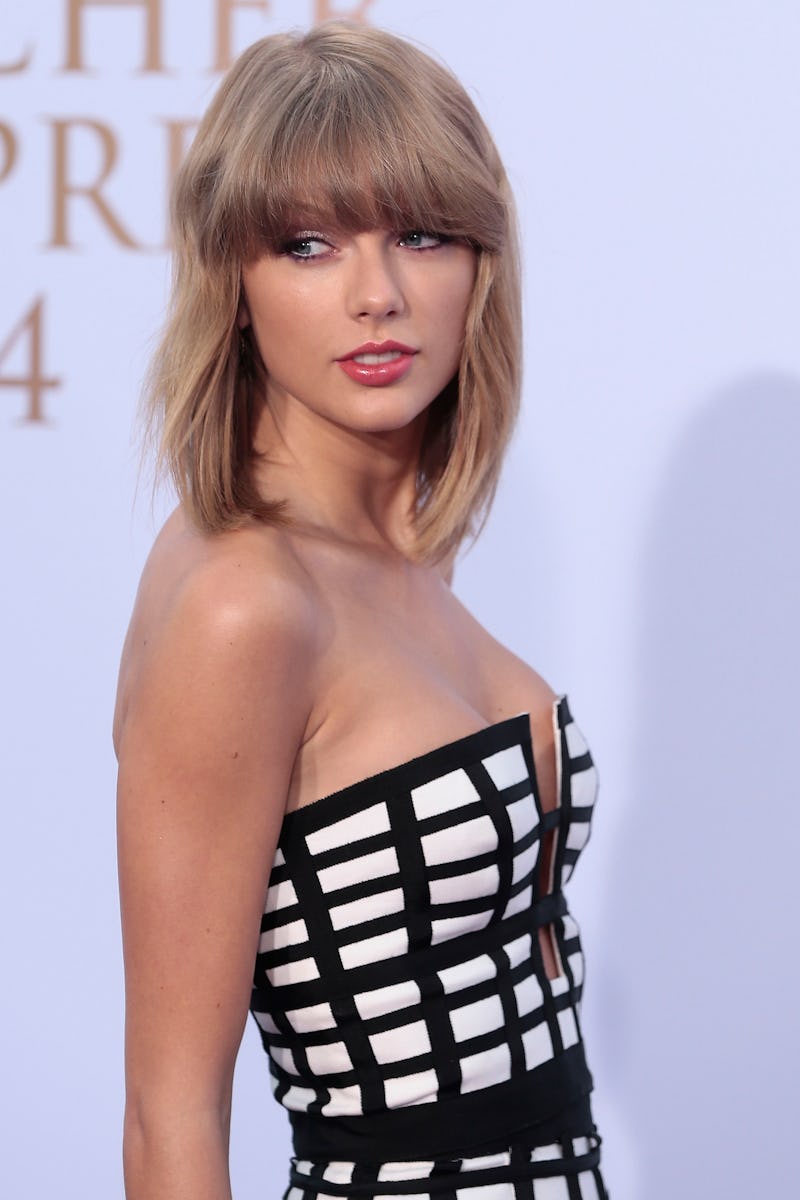 Oliver Hardt/Getty Images Entertainment/Getty Images
On Friday, amidst a week of legal turmoil, Rolling Stone, CNN, and others confirmed that the judge dismissed Taylor Swift as a defendant in the alleged groping case against DJ David Mueller. The former radio personality originally filed a suit claiming that the singer's claims that he groped her at a 2013 meet-and-greet caused him to lose his job. Swift countersued Mueller for $1, alleging assault and battery, to "[serve] as an example to other women who may resist publicly reliving similar outrageous and humiliating acts," according to the Washington Post. Though she is no longer a defendant in the ongoing trial, there are a couple of reasons for why it's likely Swift won't drop her countersuit against Mueller. (Bustle has reached out to Swift's representatives for confirmation, but did not receive an immediate response.)
First and most importantly of all, Mueller's entire lawsuit hasn't been dropped. According The New York Times, the DJ's suit against Swift's mother, Andrea, and Swift's radio liaison, Frank Bell, are still continuing. Just because the singer is no longer a defendant doesn't mean that there has been a ruling on the veracity of the allegations either way.
And thus second, and more importantly at all, Swift's stated point has yet to be made.
The Washington Post reported that her suit claims that, if the singer is awarded more money than the $1 she is suing for, then she will be donating all proceeds to charities "dedicated to protecting women from similar acts of sexual assault and personal disregard." The court may have ruled, according to CNN, that there is "insufficient evidence" that she acted improperly, but closing arguments in the case are still set for Monday. The legal proceedings aren't over.
Ultimately, in pursuing this countersuit, Swift was taking a stand for something that she believes in. However the trial ends, it's unlikely that she would back out before justice comes, in whatever form it takes.