The Claim Against Taylor Swift Has Been Dismissed, But The Legal Battle Isn't Over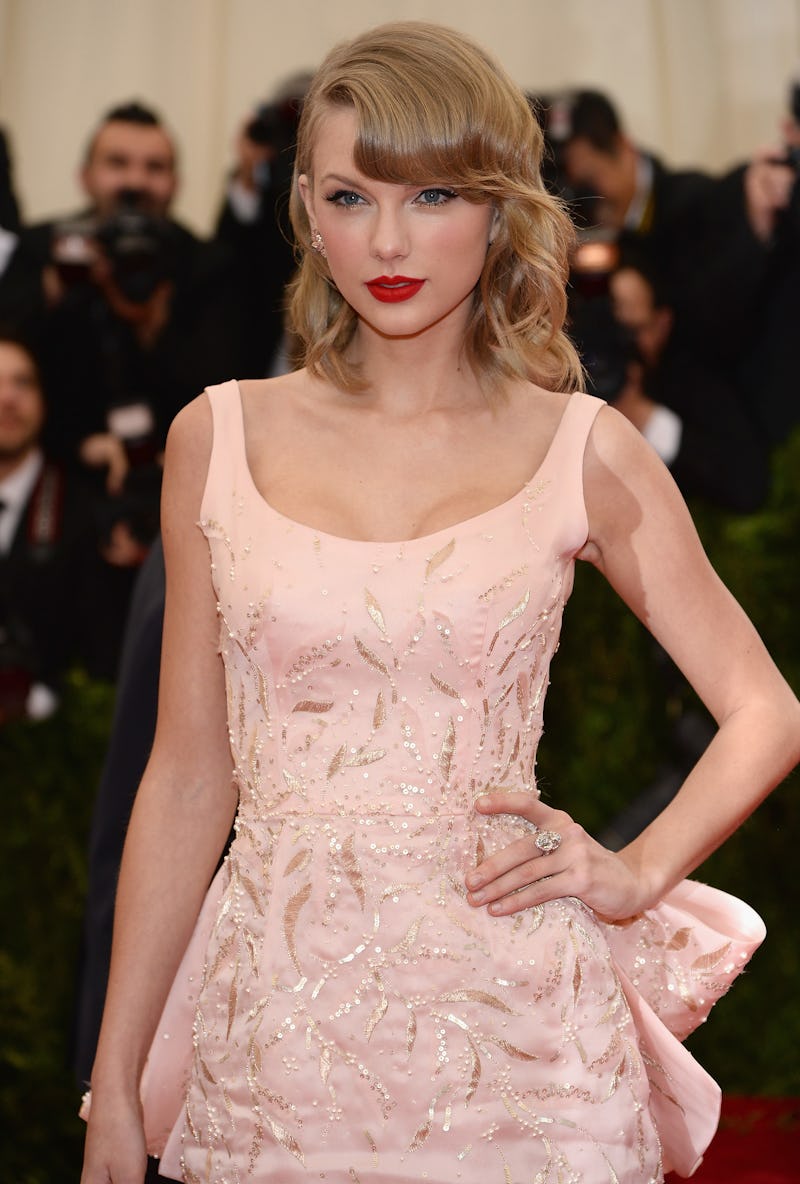 Dimitrios Kambouris/Getty Images Entertainment/Getty Images
Taylor Swift can breathe a sigh of relief — at least partially. On Friday, Aug. 11, news broke that a judge dismissed Swift as a defendant in the lawsuit filed by ex-DJ David Mueller, according to Rolling Stone, CNN, and other publications. Back in 2015, Mueller claimed the singer caused him to lose his job due to what he claimed were false allegations after she claimed he groped her at a 2013 meet-and-greet; Mueller has denied this. While Mueller's claim against Swift was thrown out that doesn't mean the legal battle is over yet.
Swift filed a countersuit against Mueller for only $1, in which she accused him of assault and battery, according to the BBC. Per The Washington Post, the suit is intended to "[serve] as an example to other women who may resist publicly reliving similar outrageous and humiliating acts." This suit still stands. Mueller's case is not completely thrown out, either. His suit continues with Swift's mother, Andrea Swift, and radio promotions director, Frank Bell, as defendants.
One of the most popular quotes from Swift's testimony on Thursday was when she said, "I am not going to allow your client to make me feel like it is in any way my fault, because it isn't." The 27-year-old was referencing the fact that the attorney asked her about Mueller losing his job. And ultimately, the court took Swift's side, finding there was not sufficient evidence that she acted improperly, according to CNN. BuzzFeed's Claudia Rosenbaum also tweeted that the judge found there was nothing improper about Swift's reporting of the alleged groping.
According to CNN, Swift reportedly appeared emotional and hugged her lawyers upon hearing the news. Rosenbaum tweeted that the singer also hugged her brother, Austin.
Closing arguments for Swift's countersuit are scheduled for Monday.