This New Comedy Series May Be One Of The Raunchiest Shows On Netflix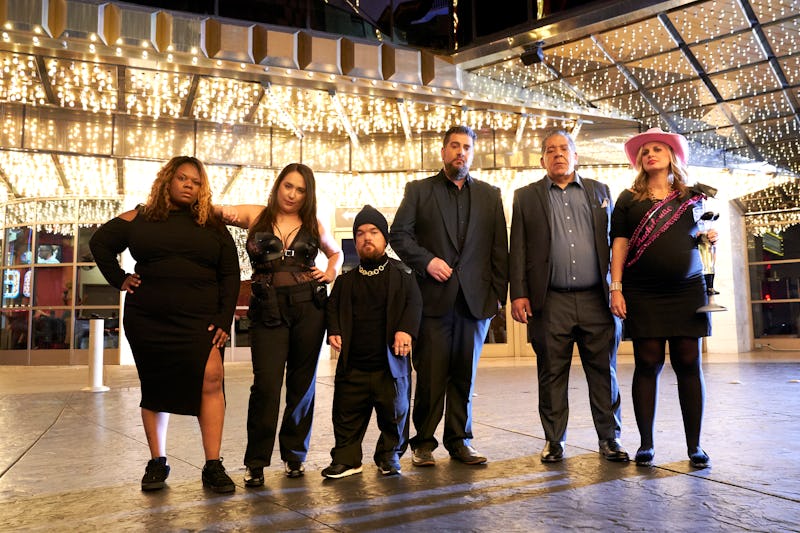 Netflix
There are few more oh-so stress relieving things on a Friday night than grabbing a drink and pressing play on a promising comedy special. They can be so therapeutic, actually, that sometimes, one hour of laughs isn't enough. Enter The Degenerates, a six-episode series arriving on Netflix Oct. 30. It combines six half-hour specials from six different comedians into a three-hour comedy block, but let's be honest, that's an easy marathon. So, it won't be long before you're asking if The Degenerates will return for Season 2.
That may all depend on how the series goes over with viewers. It's advertised as containing crude, borderline offensive humor, promising to journey into the "coarse and salacious side of comedy." It stars Joey Diaz, Big Jay Oakerson, Liza Treyger, Yamaneika Saunders, Brad Williams, and Christina P, who each take center stage in their own half-hour show.
It may still seem like a new concept, but the mini-series isn't the first of its kind. Netflix released The Standups last year, as well as The Comedy Lineup this year, which features even shorter 15-minute episodes. Each of those have landed a second season, so there's hope for The Degenerates.
The trailer makes pretty obvious what kind of content viewers are getting themselves into with this one; it captures the group in a Las Vegas casino up to no good, alluding to the infamous phrase, "What happens in Vegas, stays in Vegas." Very Oceans 11.
Comedy is like coffee in that everyone prefers theirs differently. Some find it easier to take jokes at face value than others, and some believe there is such a thing as taking things too far. It goes without saying that The Degenerates will likely toe the line for many. It is titled The Degenerates, after all.
"It's really dirty," Liza Treyger told Cheddar in an interview. "There's some holocaust mentions. And there's a running theme ... that straight men are trash." Treyger also confirmed that the comedians featured are, in fact, the degenerates its title is referring to. "Comics are dirty, we like to swear, we stay up all night," she said. "A few of us have been arrested ... I've been arrested three times."
On a more serious note, Treyger touched on how important Netflix is becoming to the comedy scene. "It's accessible for everyone in the world," she said. "People can see you anywhere at anytime, you don't have to DVR anything." So she's optimistic that the special will get a lot of attention.
Diaz, whose latest special is titled Socially Unacceptable, talked to Joe Rogan on his podcast about The Degenerates and about its inclusion, or lack there-of, of political correctness. "I grew up on a lot of words that people don't accept today and I am very sorry you don't accept them, but it's too late for me to change my game right now," he said. "I'm here to tell you how I see it, and if I offend you, I offend you."
So if you haven't started watching already, proceed with caution.