Prepare To See More Of 'The Librarians' Cast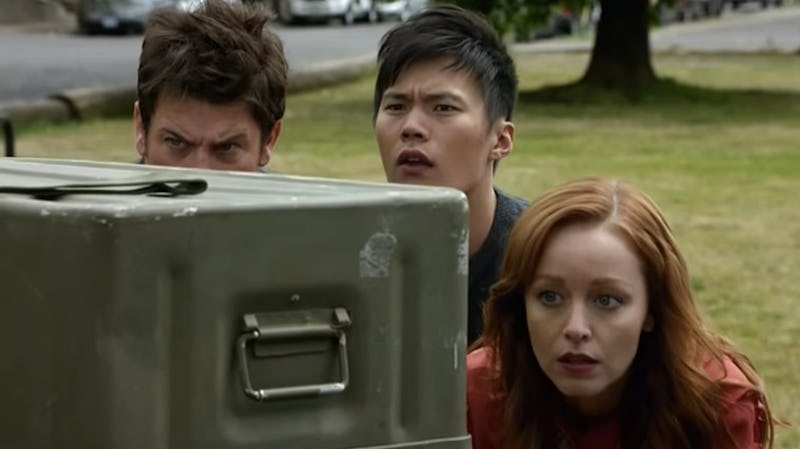 TNT
It looks like the Season 3 finale of The Librarians has everything any fan of TNT's supernatural series could ever ask for. A promo for the episode shows the whole gang, including Flynn Carsen (Noah Wyle), teaming up to take on some epic, evil, and ancient villains with appearances by a couple of fierce females in the form of guest stars Vanessa Williams and Jane Curtin. But will all of that be enough for The Librarians to return for Season 4?
Unfortunately, TNT is keeping us guessing for now because the network hasn't officially announced whether or not it has renewed The Librarians. I'm not gonna lie; TNT's announcement of the renewal of Major Crimes for a sixth season on Wednesday has me a little worried about The Librarians' fate since the return of both series was announced at the same time in 2015. But The Librarians' ratings have remained fairly consistent from Season 2 to Season 3, according to Screener, which makes me feel more optimistic about its chances of returning.
We won't know what the future has in store for The Librarians until TNT gives its Season 4 the official greenlight or cancellation. Lucky for you, the actors behind The Librarians' lovable cast of characters are never too far from a screen, be it one belonging to a TV or a movie theater. While we wait to see if The Librarians has been renewed, check out the main cast members in these entertaining upcoming projects.