'The Path' Season 3 Is Unconfirmed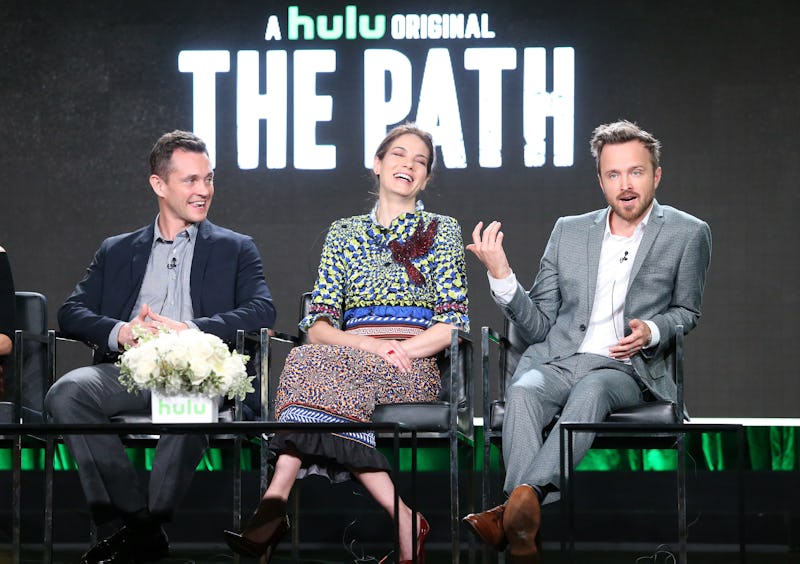 Frederick M. Brown/Getty Images Entertainment/Getty Images
The second season of Hulu's The Path is coming to a close on Wednesday, April 12. With a finale fast approaching, fans are wondering if the show will get a third season. After all, there is nothing worse than watching a cliffhanger and knowing there could be no resolution in sight (*fake coughs* Gilmore Girls). So has The Path been renewed for a Season 3?
Update: According to a Hulu press release, The Path has been renewed for a 13-episode Season 3, though no premiere date has been confirmed.
Update #2: Hulu announced in November that The Path Season 3 will premiere on Jan. 17.
Earlier: While there is no word yet about a third season for the Hulu drama, things look promising. It is rare in this day and age that a streaming series doesn't get renewed, at least to say goodbye. If the show does return, it will likely be a spring premiere, as the last two seasons premiered in March and January, respectively. So, that would mean no new episodes until 2018, at least.
Whatever happens (fingers crossed for a third season) fans will be going through some major The Path withdrawals after the finale airs on April 12. So, what can we watch in the mean time? Fortunately the show's stars are not strangers to acting and have appeared in a number of projects you can catch up on. Here's a field guide to shows to marathon with the cast of The Path.