Here's Why 'The Path' Feels Like Such A Real Story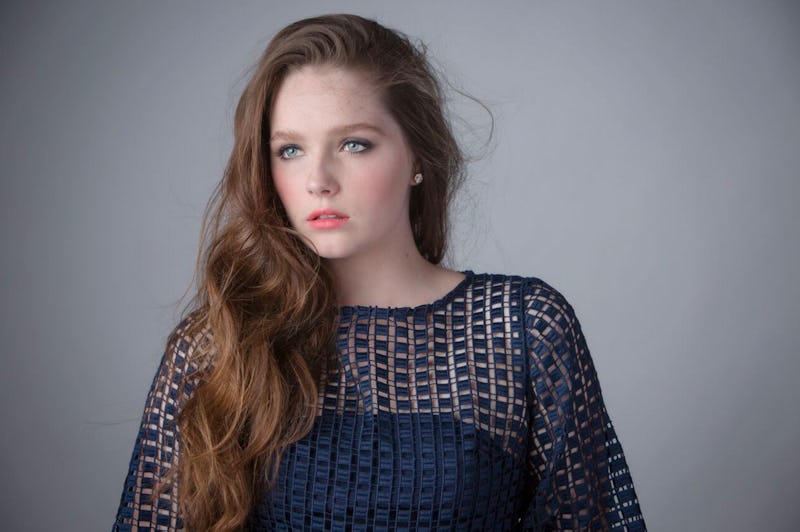 The Leftovers has the Guilty Remnant. Aquarius has Charles Manson's Family. Now, Hulu's upcoming drama The Path is introducing a new cult: The Meyerist Movement. Of course, those who blindly follow in the way of Meyerism would never call it such a thing, which might just be the sort of thing that gives the organization its power. The series trailer for The Path hints that Hulu's new drama may, itself, get under your skin: It's filled with gritty, surreal moments that make you simultaneously wonder what exactly you're watching while wanting to watch more. Unlike shows like Aquarius, The Path isn't based on a true story or a real cult — but you might forget that it's just a TV show when you're watching it.
In an interview with Bustle, The Path actor Amy Forsyth explains how the new series blurs the lines between reality, and, though the series is fictional, the intricacies that the writers included of the Meyerist Movement may make you think otherwise...
"The writers have done a really fantastic job of creating their own separate movement, which is different from anything else that is out there," says Forsyth. "We had booklets when we started that were props, but they had all these details [on the movement.] We were given a sort of Meyerist bible that we could read. [The writers] really poured their hearts into this, and the amount of detail is incredible."
Though Forsyth tells me that her character Ashley is not a part of the Meyerist Movement — at least, not yet — her romantic relationship with Meyerist member Hawk starts with a touch of its own kind of manipulation.
"[Ashley] approaches Hawk to help herself out a little bit," teases Forsyth of her role on the show. "[She knows] Hawk's family likes to help people, and she's going through some stuff at home. She befriends him with some ulterior motives, and then realizes that he's actually a really wonderful person."
Though Forsyth can't give too much away about how, exactly, this family "helps" people, she did hint that it's connected to the cult movement that Hawk's father Eddie becomes involved in: "Through the movement they reach out to what they call 'hopefuls,' trying to find new people to join the movement. [Ashley] knows that they are doing some outreach, and she's wondering if they might be able to help her."
As for what surprises The Path has in store for viewers, Forsyth teases that this show isn't for the faint of heart: "It's dark. I think people are going to be shocked by how real it is. I'm really excited to see people's reactions."
The Path premieres on March 30 on Hulu, and it will definitely suck you in.
Image: Bobby Quillard