Reneé Zellweger's Thoughts On 'Bridget Jones 4' Will Give You So Much Hope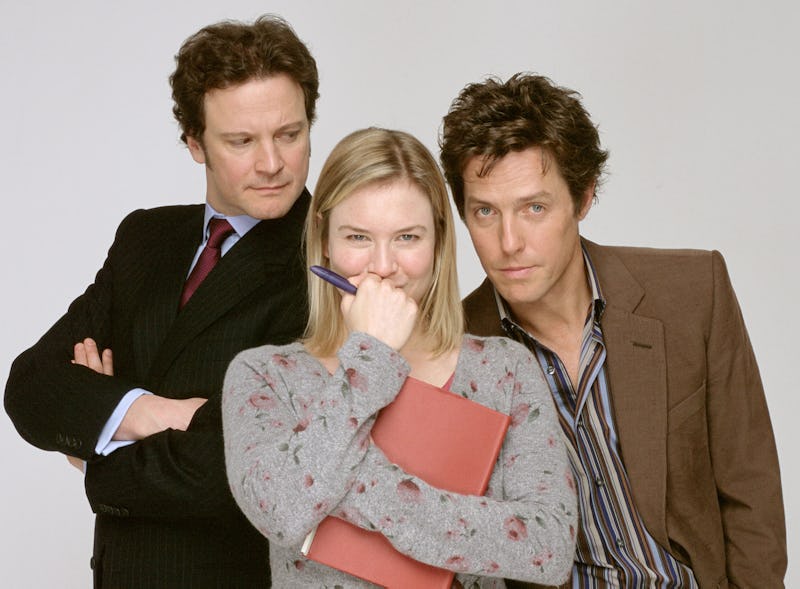 Jason Bell/Universal/Studio Canal/Miramax/Kobal/Shutterstock
Can you believe it's been two years since the third Bridget Jones film came out? The world waited so long for an ending to the hapless heroine's story that three films just didn't seem satisfying. So now, there are calls for a fourth. But will there be a Bridget Jones 4 or are we destined to forever wonder what happened to Jones after she finally married Mark Darcy and had his baby?
According to the film's star Renée Zellweger, there could be room for a fourth film. When asked in January if another sequel was in the works, she told the Daily Record: "I really hope so. I do. I love her. She's so much fun."
Despite people thinking Jones had found her happy ending at the close of Bridget Jones's Baby, Zellweger believes otherwise. "I really like the place she is at in her life," she told the paper. "But it's Bridget and there's always going to be some drama. She's so perfectly imperfect."
The 49-year-old actress must really love the character because she decided to come out of her six-year break from acting to reprise Bridget . However, apparently, it wasn't an immediate yes when she was presented with the script.
"I wanted it to matter," she told Now. "If you make a third film based on a character beloved by so many people, you want to be careful with it." She added that she felt "a responsibility" to the book's author, Helen Fielding, and wanted the third film to not "mess with her characters and her world."
The original Bridget Jones's Diary film was released in 2001 and saw the eponymous character start a diary aimed at improving her health (by smoking, drinking, and weighing less) and finding a man to spend her life with. After becoming preoccupied with her creepy yet charming boss Daniel Cleaver (played by Hugh Grant), she eventually fell in love with Colin Firth's Darcy.
In the 2004 sequel Bridget Jones: The Edge of Reason, Jones became ever more suspicious of her new love, believing he was having an affair and ending up in Thailand with Cleaver. After some rather ridiculous jail time, she appeared to be happy with Darcy once again.
But in the third film, it turned out that things had gone sour for Jones' love life once again. Now in her forties, she is pregnant and unsure who the father is. (Darcy and Jack Qwant played by Patrick Dempsey are the two options.) Of course, the film ends on a positive note with Jones marrying Darcy and her newborn baby in attendance.
In news that will be happily soaked up by any major Bridget Jones fan, Zellweger isn't the only person who'd be up for a fourth film. Director Sharon Maguire told the Radio Times in 2016 that "there are loads of chapters in Bridget's life we haven't had. We haven't had Bridget and the menopause, we haven't had Bridget and the school run. I'm not done yet so I don't think Bridget is either."
Admittedly, it would be refreshing to check in on Bridget at various points in her future life. After all, how many films featuring the realistic ups and downs of a woman's life do you really get to see on the big screen?
Luckily, producers don't even have to do any work. Actress Sally Phillips thinks she's already found the perfect sequel title for a fourth film. "Bridget Jones's Menopause," she joked to Time Out. "I'm looking forward to that film in another 12 years." Me too, Sally, me too.