Here's How You Can Get Your 'Making A Murderer' Fix After Part 2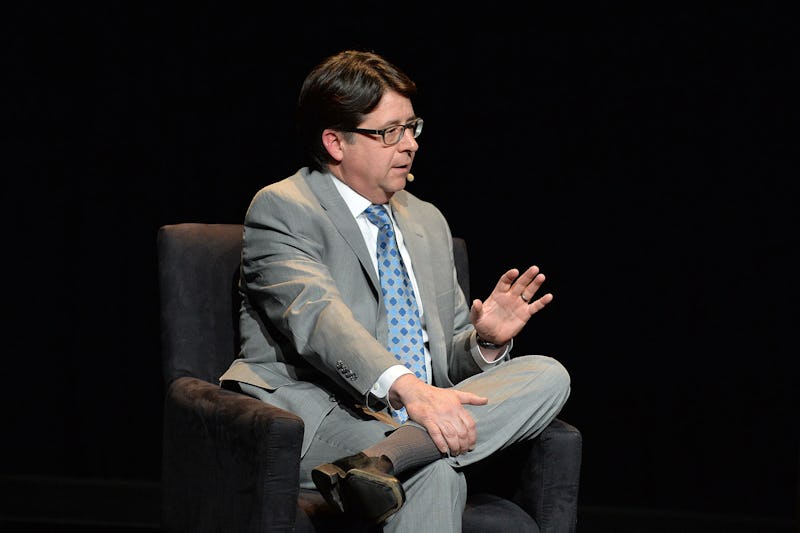 Slaven Vlasic/Getty Images Entertainment/Getty Images
After the initial buzz of Making a Murderer, two of the attorneys at the center of the case took their stories on the road. Now, as Part 2 of the series approaches, interest in many of the players in the initial trial of Steven Avery has once again been renewed. So will there be another Making A Murderer tour in 2018?
As of publication, Dean Strang and Jerry Buting haven't announced any official plans to do another speaking series. As viewers may recall, the two lawyers defended Steven Avery during his 2007 murder trial. Ultimately, Avery was convicted of murdering Teresa Halbach, but has repeatedly maintained his innocence in connection to her death.
Following the success of Making A Murderer, Strang and Buting embarked on a tour entitled "A Conversation on Justice." A Facebook page for the speaking circuit still exists, but the last occasions listed under its "events" tab took place back in 2016. Strang and Buting's shared Twitter account was also last active in 2016, and the website listed on their social media pages now appears to direct elsewhere.
But the pair has plenty of insider knowledge about the case, so even if they're not touring, speaking about it and the criminal justice system seems like something they're likely to continue doing. Buting's website lists several upcoming panels and events he's scheduled to take part in through early 2019, all of which involve both Making A Murderer and The Staircase, another Netflix true crime docuseries. Strang also has a profile with a Wisconsin PR firm that arranges speaking engagements, and he's apparently available to be booked.
Buting and Strang aren't involved in Avery's case anymore (Avery has since hired defense lawyer Kathleen Zellner), so it seems a little unlikely that they'll appear in Making A Murderer Part 2 in the same capacity as Part 1. If their presence isn't as heavy, it make sense that they wouldn't organize a tour directly tied to Making A Murderer's new season.
In an interview with Vice shortly after the show's debut, Buting said that ultimately, the goal with the joint speaking events was to start a conversation. "Making a Murderer raises a lot of serious questions about justice, fairness, and process, and we thought it was worth discussing [those] in depth. But a lot of the media interviews at the time were very short and didn't really go beyond the show," he said. "We thought it'd be nice to do a forum where people could get together and ask us questions, and that grew into a talk in Milwaukee. Then other cities contacted us, and then people from all over Europe were calling us to get us to come over and do the same thing."
New developments in Avery's case continue to arise, so it wouldn't be surprising if there was a Making A Murderer-related tour down the line — even if Buting and Strang aren't involved. Zellner probably has plenty to say about the updates that have unfolded over the last three years, so true crime enthusiasts will just have to wait and see.