Why This Could Be The End Of The Road For Jack Whitehall's 'Travels With My Father'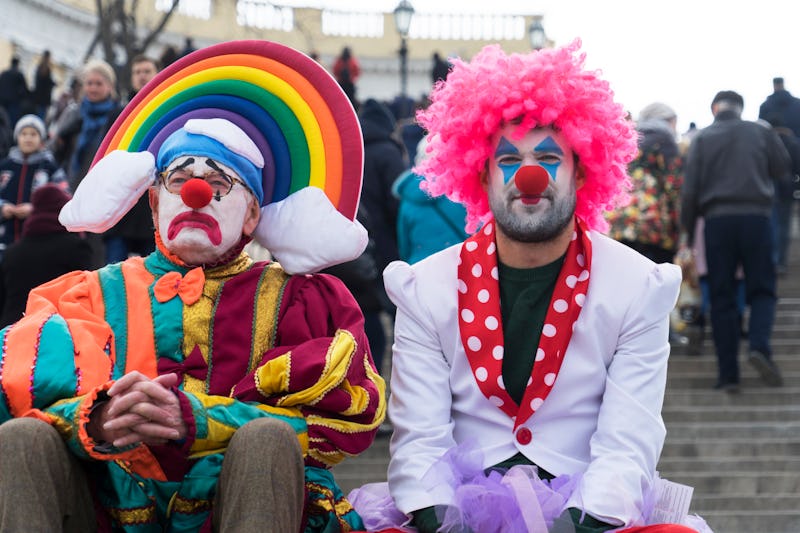 Netflix
Jack Whitehall and his dad journeyed to Southeast Asia for the first season of Travels With My Father, and when the show returns Sept. 28, they'll head to mainland Europe. But while there's still plenty of the world left for them to explore, the potential of a Jack Whitehall: Travels With My Father Season 3 remains up in the air. Whitehall's acting career is taking off, and he might not have as much time to globe-trot moving forward.
Though the British comedian is most well-known in his native country of England, he has a few projects planned that should soon expand his fanbase. He's set to appear in two upcoming Disney movies — The Nutcracker And The Four Realms and Jungle Cruise — has a role in Amazon miniseries Good Omens (set for release next year), and has been keeping busy in the UK as well. And Whitehall's father, Michael, has also stayed occupied while not on the road with his son. He published his memoir, Backing Into The Spotlight, in 2017. Plus, he has been traveling with his other children, too, as Whitehall' sister Molly joked on Twitter.
That being said, there are plenty of reasons the Whitehalls should find the time for a third season. For one thing, they still have a lot of other places to visit: South America, Africa, Australia, and even the good ole U.S.A. And for another, Travels With Father is, well, good. The father-son duo's jokes may often come at the expense of their tour guide, but they are funny, and they do still manage to cover a lot of ground. Who knows, maybe amid all those non-stop antics, viewers have managed to learned a thing or two! Most of all, though, the show has provided Whitehall and his dad with a fun way to bond. "That's a wrap. One month, six different countries, few arguments, many happy memories," he wrote on Instagram in April when they finished filming for Season 2.
Besides, Whitehall's hectic schedule hasn't stopped him in the past. He was actually traveling with his father when his part in Jungle Cruise was announced, and considering they only film for about a month, he could feasibly squeeze in another season. Whitehall has even joked about a Season 3 on Twitter, so he at least seems open to the idea.
But whether or not Travels With My Father comes back, it likely won't be the last time Whitehall and his dad collaborate. Before their Netflix series, they hosted the British talk show Backchat together, so it's clear they like one another's company at work. In fact, it would be surprising if they didn't team up again at some point down the road.
For now, though, you've still got Season 2 to marathon — which, according to Whitehall's Instagram, will see them stop in Germany, Hungary, Romania, Moldova, Ukraine, and Turkey. And yes — the Luk Thep doll that they acquired in Season 1 will be along for the ride.