Fans Are Desperate For Troye Sivan To Tour The UK, But They Might Be Waiting A While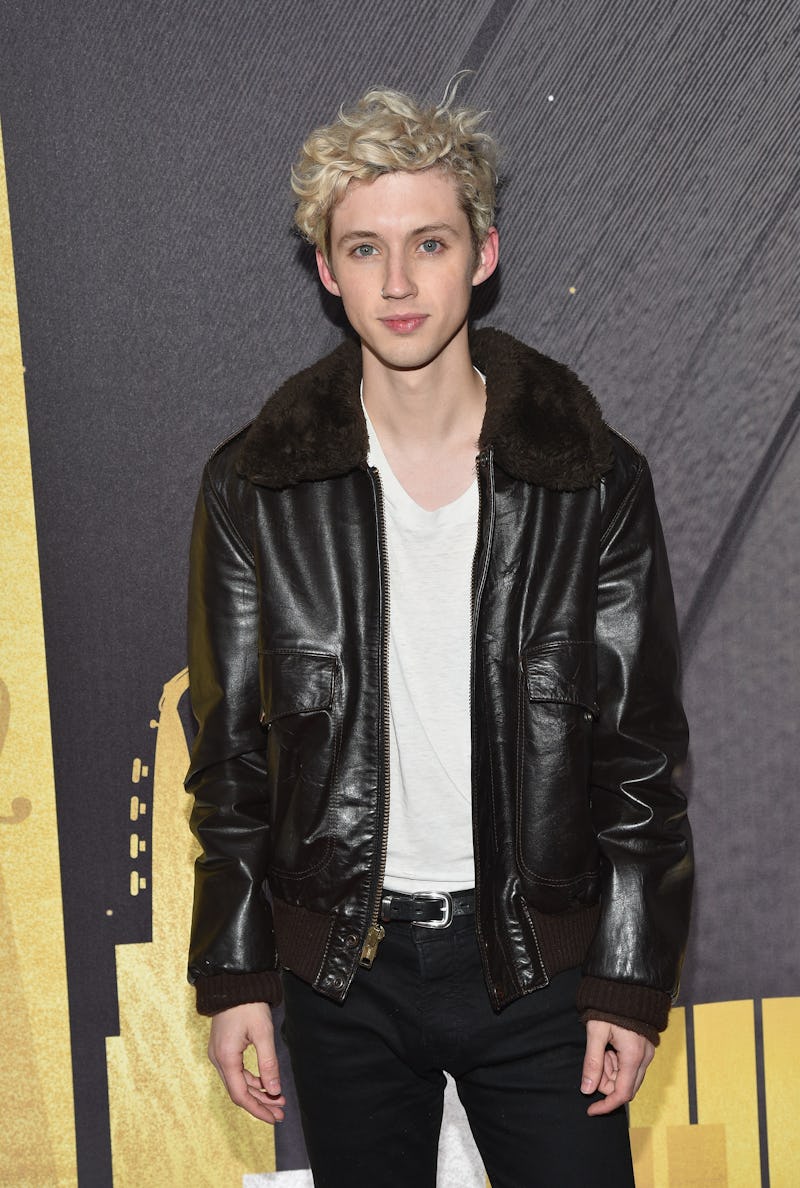 Bryan Bedder/Getty Images Entertainment/Getty Images
Some singers possess a musical gift that gets you on your feet within seconds. One talent who has that special ability in spades is 23-year-old Troye Sivan. With millions of fans across the world and a recently released album, it's no wonder that people are wondering if Troye Sivan will tour the UK in 2019.
Bloom — Sivan's second album — was released Friday and has already garnered rave reviews from music critics. Although it's only 35 minutes long, the album's 10 songs haven't strayed far from the Australian singer's usual style. Just like his previous hits, each track explores multiple facets of queer culture as well as Sivan's own love life.
So it's safe to assume, when he does tour the UK that his live shows will do the same. But how soon is that likely to happen? I reached out to Sivan's reps for comment, but haven't heard back yet. Unfortunately, as far as I can tell, it doesn't look like Sivan will be crossing the Atlantic any time soon. He is just about to embark on a U.S. tour (with one date in Canada). The Bloom tour will begin in Texas towards the end of September and won't finish up until November 8 in Vancouver.
I don't know about you but I'd probably want a nice break after seven weeks of singing my heart out. Plus December is just around the corner from November and no one likes to work over the festive period, do they?
There's no word on when a global Troye Sivan tour will happen but 2019 is looking pretty likely. After all, artists like to promote new albums as much as possible and it's not like Sivan is short of a fanbase in the UK. Perhaps he'll bring his good friend Ariana Grande along.
Now that Bloom is finally out, fans are waiting patiently for a UK tour announcement. Some admit that they won't be impressed if Sivan doesn't head overseas soon while one is fully ready "to cry in the crowd." The demand is real, Sivan. They only await your word.
Aside from dying for the chance to spend a couple of hours swaying to Sivan's dreamy voice, there's another reason why UK and European fans should be jealous that they won't get to be a part of this year's Bloom tour. The former YouTube star is using his life shows to continue to stand up for LGBTQ+ rights and has once again teamed up with Jack and Rachel Antonoff's LGBTQ+ organisation, The Ally Coalition.
During Sivan's 2016 Suburbia tour, the trio decided to help the efforts of GLSEN; an organisation which promotes inclusivity in education. This time around, the Antonoff siblings and Sivan are raising the profile of The Trevor Project.
The charity provides a suicide hotline for LGBTQ+ youth and works globally to prevent suicide and other crises in the community. Attendees to any of Sivan's 2018 U.S. tour dates will get to see exactly how The Trevor Project helps young people and will also be in with the chance to win an extra special prize if they donate or volunteer their time.
If a UK tour is in the pipeline, expect a similar charitable angle. Don't forget: Sivan really does put his money where his mouth is.