This Action-Packed Netflix Crime Drama Is Already A Hit In Its Home Country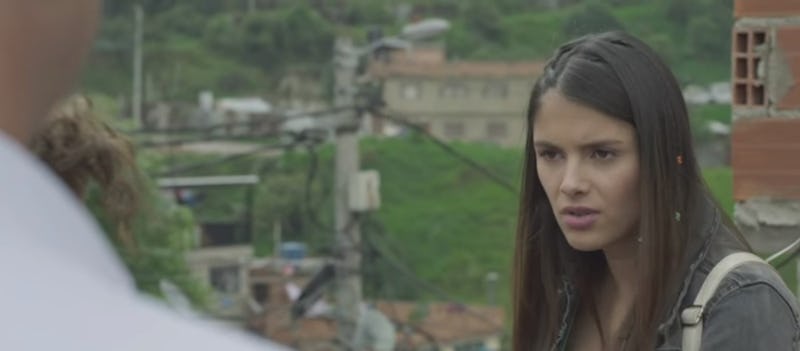 Netflix
A show about undercover agents fighting a war against drugs in Colombia is enough to pique an action lover's interest. Undercover Law hits Netflix on Aug. 31 and, according to the synopsis, follows the investigations of four women as they take on new identities to infiltrate a major drug operation. It remains to be seen how international audiences will receive the series once it starts streaming, but what are the chances that Undercover Law will return for Season 2? Netflix hasn't announced anything either way, but the thriller could have quite a long life.
Undercover Law originated on the Colombia-based network Caracol International sometime this year according to its website. The show's homepage features a more in-depth trailer than what Netflix revealed and indicates that there are 60 episodes in the entire series.
It's not clear if all of these episodes have already aired in the show's home country or are currently available to stream on the network. Either way, it looks like this story is lengthy and will warrant a second Netflix season since it doesn't appear that all 60 of them will drop at once on the streaming service.
It's unclear how and when Netflix acquired rights to the show, but it would make sense for the streaming service to eventually make all of the episodes available to subscribers.
As indicated in the trailer above, this story is apparently inspired by real-life agent exploits. Sadly, it doesn't appear that there's any further information about the actual agents behind the drama anywhere online, but it's a great concept for a series nonetheless. The clip takes a peek into each main character's lives and what their role will be in this investigation.
Amelia (Juana del Río) copes with being away from her sick mother while working undercover in the Pacific jungle on a cocoa plantation. Tatiana (Luna Baxter) is a newlywed whose relationship is already is trouble when she's summoned from her honeymoon to work with mafia pilots.
Sandra (Vina Machado) is a single mom with only six months until retirement, but her post with white-collar criminals is one of her riskiest ventures yet. She's trying to get back to her young son and seems to have some personal history with one of the drug lords. Finally, there's Alejandra (Alejandra Sandoval), a new drug mule who became an informant to avoid going to jail.
The women's lives fall into nonstop action as they put themselves and their families on the line to bring down a top-tier crime network. Undercover Law looks equally gritty and glamorous, featuring exotic locations and suitcases filled with passports and cash.
Alejandra's character is particularly intriguing because she does the wrong things for understandable reasons, which ought to keep viewers tuning in. And, seeing women as secret agents is a refreshing change from the mostly male dominated roles (like James Bond) that have become the norm in this genre.
Undercover Law's Season 1 international success will likely determine if the show comes back for another round of action. There are a ton of episodes left in this crime drama, so hopefully this band of women will get Season 2 (and beyond) on Netflix to carry out more complex and risky missions.