Wet Wet Wet Are Back For Two Surprise Shows & Here's How To Get Tickets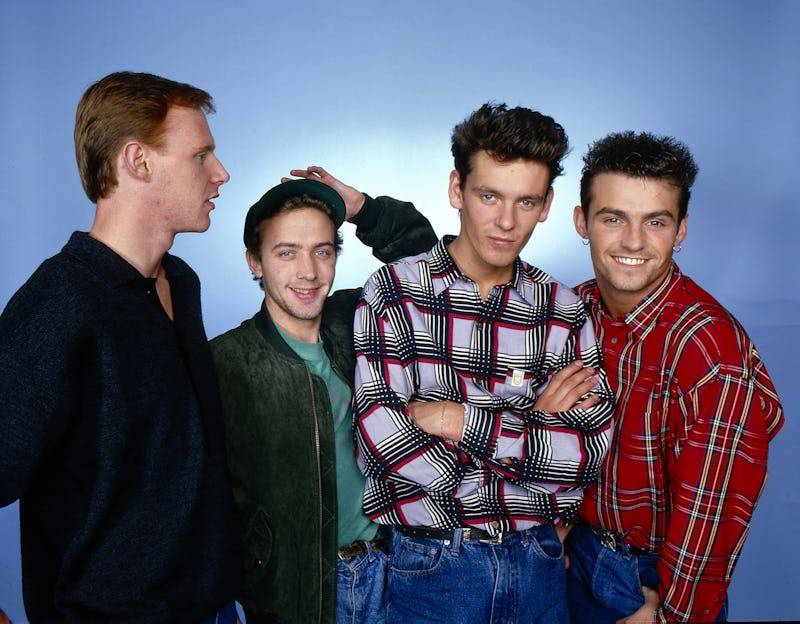 Ilpo Musto/Shutterstock
One of the nation's favourite '80s bands is back with a vengeance. Wet Wet Wet have just found a new frontman after Marti Pellow left to pursue a solo career. Now if you've been watching The Voice UK, their new lead will be a familiar if somewhat unexpected face. Kevin Simm, the winner of The Voice 2016 and former member of Liberty X, will be jumping on board and they're ready to get back to it. So, will Wet Wet Wet tour the UK in 2019?
Well, you could be seeing the band live even sooner than that. After they announced Kevin Simm would be joining the crew, Wet Wet Wet also revealed they would be doing "two intimate shows" later this year to welcome him to the fold. There will be one up in Glasgow on November 16 and another in London November 20. If you're a big Wet Wet Wet stan and you're already signed up to their mailing list, the pre-sale is exclusively open to you and you can snag your tickets right now.
For the rest of us however, we'll have to wait till Friday, September 28 at 9am when the tickets go on sale to the general public.
I've reached out to their agent to see if they'll be touring in 2019 as well, but I haven't yet heard back. However, I reckon that if they're already doing a couple of small shows this year to test the waters, there's a chance we could see a bigger national tour next year once Simm's properly settled into his new role.
It was announced Simm's predecessor Marti Pellow would be leaving the band in August 2017. The remaining members of the band, Graeme Clark, Tommy Cunningham, and Neil Mitchell, released a joint statement on their site. It read, "We are sad to see Marti leave Wet Wet Wet to spend more time on his solo work and we wish him all the very best. We could not agree more with him when he says that it takes 100 percent heart and soul to meet the demands of Wet Wet Wet and our fans and that this cannot be achieved when his focus is elsewhere."
And it looks like they've got high hopes for Kevin. When the new frontman was officially announced, Clarke said, "From the first song we played together, Julia Says, we knew instantly, I knew pretty much in the first 30 seconds. He puts me back in touch with that soul feeling we had when we first started."
It was a match made in heaven for Kevin and also something of a homecoming for the former The Voice UK winner, as Wet Wet Wet's singers were instrumental to the start of his career. He revealed that when he was first starting out and gigging at various pubs and clubs, "two songs that were always in my set were [Wet Wet Wet's] Goodnight Girl and Love Is All Around."
It looks like there could also be some new music on the horizon, as Clarke said, "What's really exciting me is how this is going to manifest itself going forward, we're going to go out and do dates, and after that, we'll write some songs."
Tickets for Wet Wet Wet's London and Glasgow gigs will be available to the general public at 9am on Friday, September 28. As they're supposedly quite "intimate" gigs, there won't be all that many. Make sure to set an alarm and head over to the band's website to grab them as soon as they go on sale.