'Wizards Of Waverly Place' Actor David Henrie Reportedly Arrested For Bringing A Gun To LAX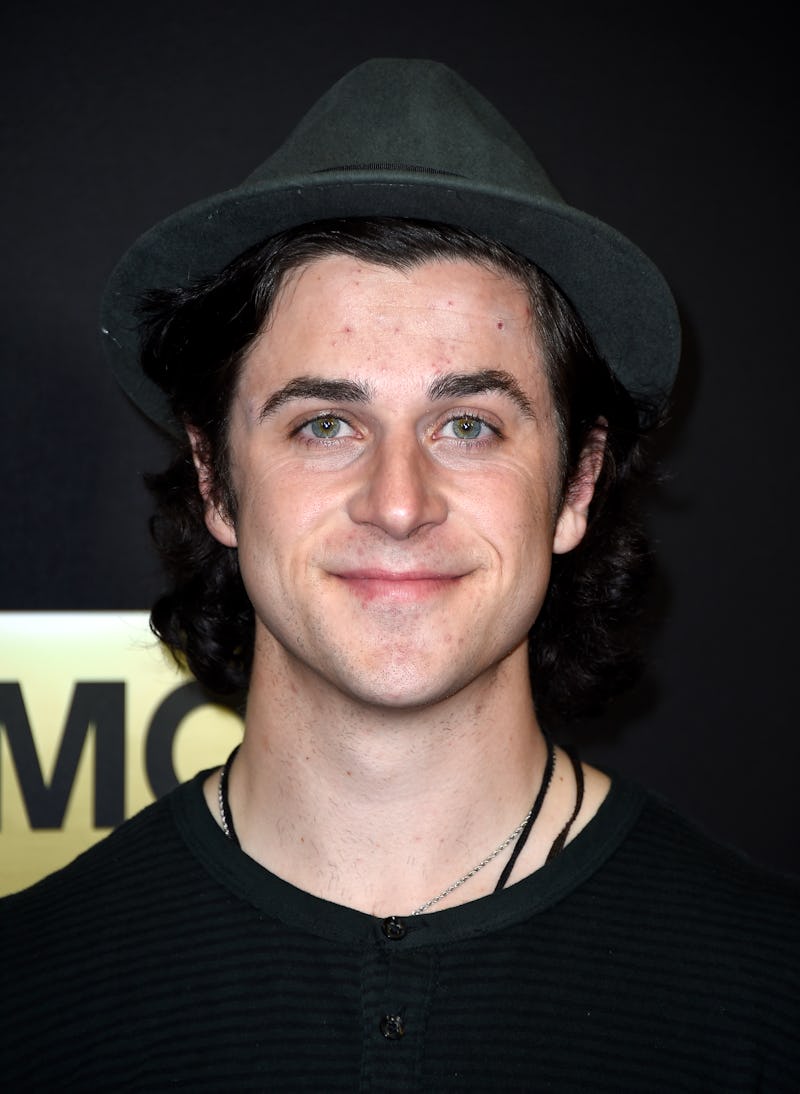 Frazer Harrison/Getty Images Entertainment/Getty Images
Less than a week after announcing that he and his wife are expecting their first child, actor David Henrie was arrested at Los Angeles International Airport on Monday morning. According to People, the actor allegedly carried a loaded handgun into an airport terminal. TMZ reported that Henrie's gun was discovered during a TSA airport security screening. He was reportedly arrested and taken to a nearby police station. Bustle reached out to the LAPD and Henrie's representative for comment, but did not receive an immediate response.
On Monday afternoon, Henrie issued a statement on Twitter taking full responsibility for accidentally bringing his legally owned handgun to the airport. The actor wrote,
I take responsibility for the situation at LAX today. I unintentionally brought my legally owned gun which is registered in my name to the airport. I am so sorry for any trouble it caused, but I am appreciative of TSA's efforts in implementing safety laws that are in place to protect our beautiful country. More than anything I am humiliated and embarrassed that this even happened. But am thankful to the TSA, LAPD and all involved today for their kindness and their professionalism during this process.
Per their report, a Los Angels Airport police officer told People that Henrie "was arrested at 9:05 a.m. for possession of a loaded handgun at Terminal 2 at LAX." The officer also told the magazine that the How I Met Your Mother actor "has been booked into the LAPD Pacific Division Jail and will be released on his own recognizance."
Henrie is best known for playing Justin Russo, brother of Selena Gomez's character, Alex, on the Disney channel sitcom Wizards of Waverly Place. Last week, Henrie announced on Instagram that he and his wife, Maria Cahill, are expecting a daughter. Henrie also shared photos of their sex reveal party on his Instagram Story.
According to People, the original Instagram caption on Henrie's post reportedly included a joke about needing a shotgun, since he's having a girl. The caption appears to have since been changed, with the shotgun references edited out. Henrie's post now reads,
ITS A GIRL ITS A GIRL ITS A GIRL. Im a Poppa!!!!!!! Im so overwhelmed with joy I had to share this with you guys. I'm already singing "I Loved Her First". I can't wait to sit her down on a couch and tell her a 9 season story of How I Met Your Mother #baby #itsagirl #poppa #dad
In response to one fan's question on Instagram, Henrie also shared that they've chosen a name for the baby, too. When a fan commented, asking, "Have you picked the name?" Henrie responded, "yessssss we have," along with a smiley face emoji.
Henrie and Cahill got married in April 2017, and the actor's former Wizards of Waverly Place co-stars showed up to support him. Gomez, Jake T. Austin, Maria Canals-Barrera, and David DeLuise — aka Henrie's onscreen Russo family — were all at the wedding, with People posting a photo of the TV family together at the happy event.
Henrie also had a mini Wizards reunion with Gomez at Disneyland earlier this year. Gomez shared a sweet photo of the two of them on her own Instagram account.
It seems that Henrie is taking full responsibility for bringing a handgun into the airport, and has received support from fans since issuing a statement.