David Henrie From 'Wizards Of Waverly Place' Is Becoming A Dad & Wow, Time Flies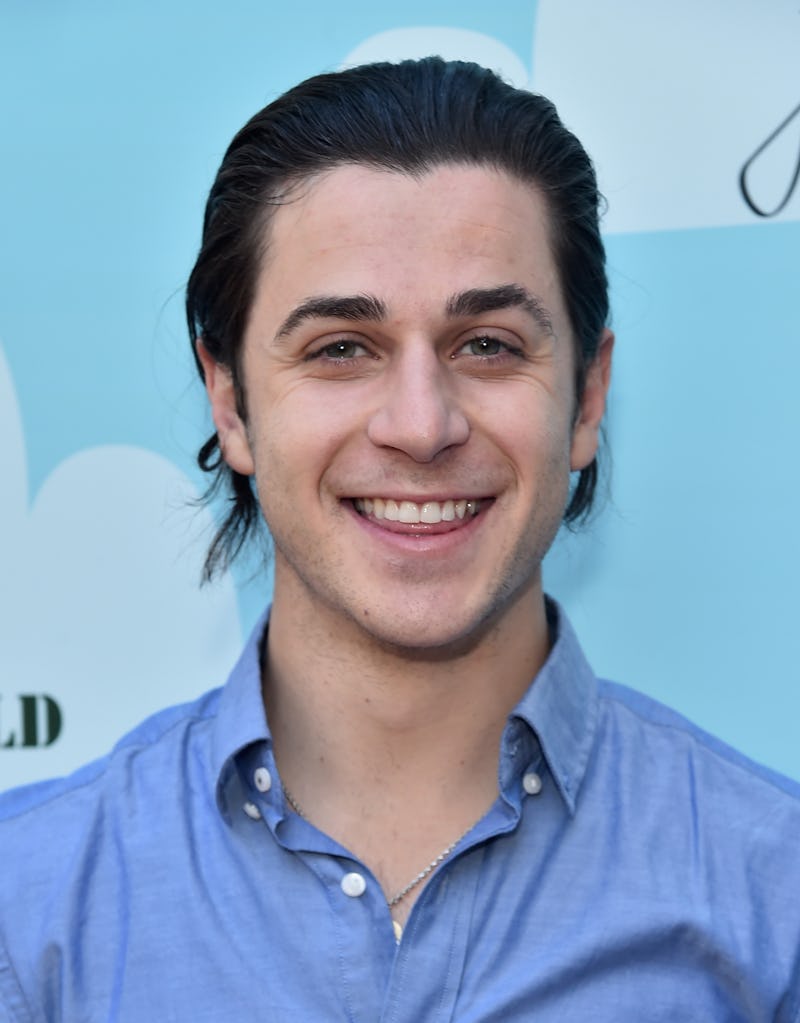 Alberto E. Rodriguez/Getty Images Entertainment/Getty Images
Justin Russo is all grown-up. David Henrie and Maria Cahill are expecting their first child, and the Wizards of Waverly Place actor has come a long way since the Disney Channel sitcom. Henrie and Cahill got married last April — and it may be hard to believe, but the actor is actually 29. And it sounds like he and his wife are more than happy to start the next chapter of their lives together.
On Wednesday, Henrie announced the news on Instagram, sharing a video of himself and his wife at the baby's sex reveal party. The actor couldn't resist making a reference to one of his most famous roles, either. He joked that he'll be telling his future child stories about his younger self, like Ted Mosby did to his character on How I Met Your Mother.
Henrie wrote in the caption,
"ITS A GIRL ITS A GIRL ITS A GIRL. Im a Poppa!!!!!!! Im so overwhelmed with joy I had to share this with you guys. I'm already singing 'I Loved Her First'. That reminds me. Where's my shotgun? I don't have a shotgun. Someone get me a shotgun! I can't wait to sit her down on a couch and tell her a 9 season story of How I Met Your Mother 😂😂😂 #baby #itsagirl #shotgun #poppa #dad"
Henrie also shared more photos from the party on his Instagram Story, along with a heartfelt message for his wife. The actor wrote that after his wedding, his "life started to take on a meaning and importance that's indescribable." Now, the new family he and Cahill started at their wedding is about to grow by one.
Plenty of fans and friends shared messages of congratulations for the couple in comments on Henrie's Instagram post. Actors Bug Hall and Madison Iseman, as well as E! News host Jason Kennedy, shared congratulatory messages for the parents to be. Hall and Iseman are working with Henrie on the upcoming This Is The Year, which the Wizards of Waverly Place actor is directing. Based on their Instagram comments, it sounds like the movie's stars and director are close in real life, too.
Of course, Henrie isn't the only former Disney Channel actor with a baby on the way. Lizzie McGuire star Hilary Duff is pregnant with her second child. And Nickelodeon actor Josh Peck, who starred on classic shows like Drake & Josh and The Amanda Show, is also a dad-to-be. Plus, Henrie's HIMYM costar Lyndsy Fonseca, who played the other of Ted Mosby's two future children, also gave birth to her first child, daughter Greta Lilia, earlier this year.
Henrie's announcement might make fans remember how long it's been since their favorite Disney and Nickelodeon shows were on the air. (For the record, Wizards of Waverly Place ended in 2012.) But it looks like Henrie and Cahill are super happy to become parents, and fans are thrilled for them as well. And considering how close Henrie seems to be with his former costars — his Wizards of Waverly Place family, including Selena Gomez, was at his wedding — it's safe to say the baby will have plenty of A-list aunts and uncles, too.