Women Actors Shine In The Gender-Neutral Categories Of The TCA Awards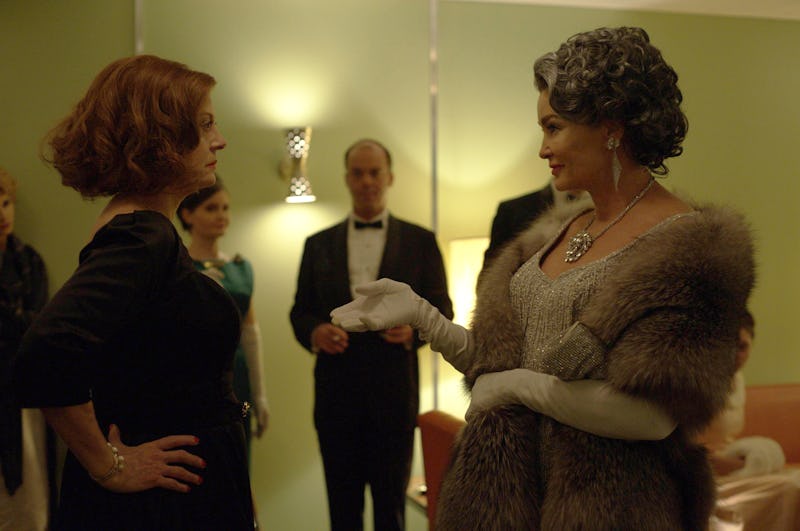 Suzanne Tenner/FX
As Hollywood continues to make strides in gender diversity both behind and on the screen, one particular issue continues to be a sticking point: should acting award categories be gender-neutral? There are definitely pros and cons to the idea of eliminating gender divisions in award ceremonies, but this Monday's TCA Awards nominations announcement made perhaps the best case yet in favor of making the change. Of the 14 individual gender-neutral acting nominees (seven in Drama and seven in Comedy), a whopping 11 of them are women; only three — This Is Us' Sterling K. Brown on the Drama side, Master Of None's Aziz Ansari and Atlanta's Donald Glover on the Comedy side — are men.
Unlike the Oscars or the Emmys, the Television Critics Association has only two acting categories (Individual Achievement in Drama and Individual Achievement in Comedy) and both are gender-neutral — and always have been since their introduction 20 years ago. That's remarkably progressive and ahead-of-the-curve, considering the only other major awards ceremony that honors actors regardless of their sex is the MTV Movie & TV Awards, which just adopted the system earlier this year, with Beauty And The Beast's Emma Watson and Stranger Things' Millie Bobby Brown winning the inaugural gender-neutral Best Actor In A Movie and Best Actor In A Show awards.
But if awards voted for online by the general public aren't perhaps the most persuasive argument in favor of any widespread systemic change, then consider the nominations announced by TCA this Monday.
TCA voters chose to acknowledge a truly inspiring list of female talent — all of whom are so phenomenal, they deserve individual mention: Carrie Coon (Fargo/The Leftovers), Claire Foy (The Crown), Nicole Kidman (Big Little Lies), Jessica Lange (Feud: Bette And Joan), Elisabeth Moss (The Handmaid's Tale), Susan Sarandon (Feud: Bette And Joan), Pamela Adlon (Better Things), Kristen Bell (The Good Place), Julia Louis-Dreyfus (Veep), Issa Rae (Insecure), and Phoebe Waller-Bridge (Fleabag).
Despite 2017's six-out-of-seven majority in the Drama category, this is actually only the second time in 21 years that women have outnumbered the men; the previous time was in 2013, when there were only five nominees. And a woman has taken home the trophy just five times: The Sopranos' Edie Falco, The Good Wife's Julianna Margulies, Homeland's Claire Danes, Orphan Black's Tatiana Maslany, and The People v. O.J. Simpson's Sarah Paulson. Still, there has only been one year in which the Drama category had zero female nominees (way back in 1998), which shows a definite curve towards progress.
Funnily enough, things have been even better for women on the Comedy side. Despite a rough start — with three early years featuring zero female nominees — women have outnumbered men in the category the past six years running, and a women has won the prize seven times: Malcolm In The Middle's Jane Kaczmarek (twice), 30 Rock's Tina Fey, Glee's Jane Lynch, Veep's Julia Louis-Dreyfus, Inside Amy Schumer's Amy Schumer, and Crazy Ex-Girlfriend's Rachel Bloom. Simple arithmetic says the odds are strong that this year will add an eighth.
The fact that the TCA has been quietly awarding women and men in the same category for two decades (and with male nominees slowly ceding ground to female performers, no less) should be encouraging to proponents of the idea of gender-neutral awards.
It's time for more awards ceremonies to follow the TCA's lead and recognize powerhouse female performances — without the crutch of female-only categories.