Women Didn't Fare Well In The 2017 Oscar Nominees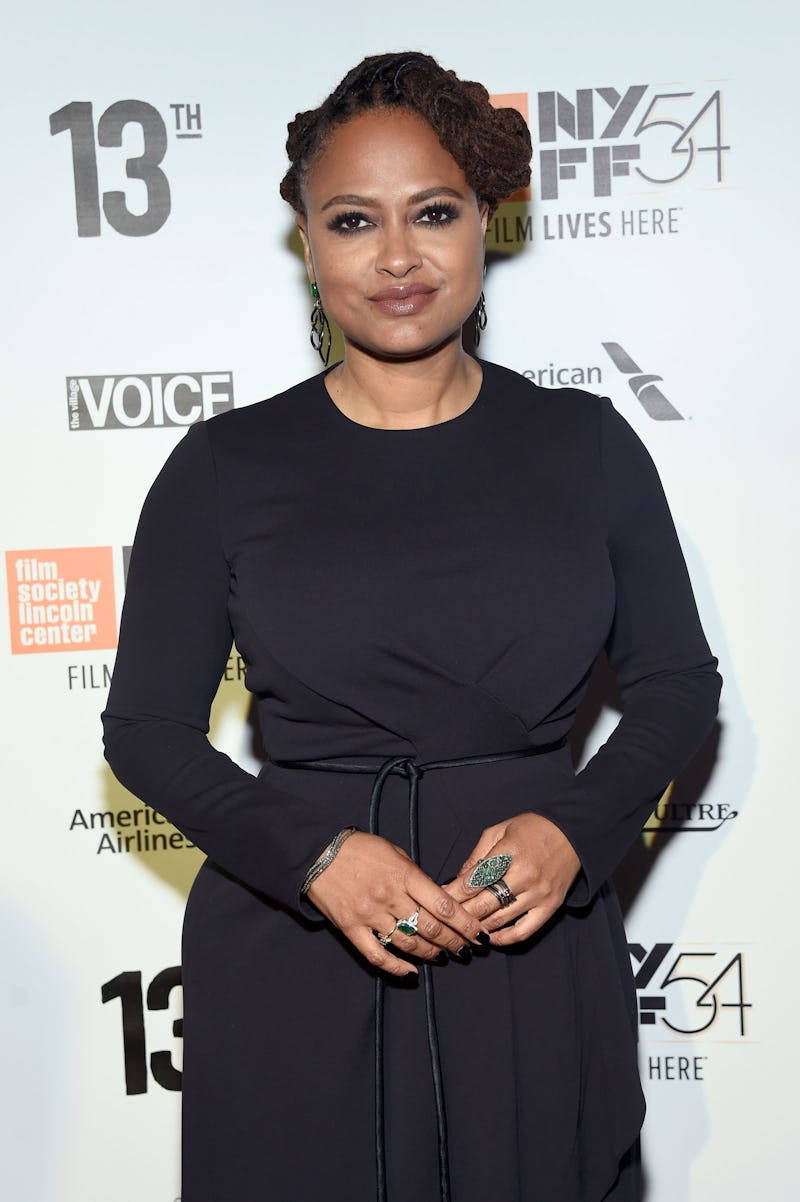 Jamie McCarthy/Getty Images
Progress in gender equality is a slow process, with far too much backsliding in nearly every profession, and Hollywood is no different. The Women's Media Center released their annual report on the number of non-acting female nominees for the 89th annual Academy Awards on Monday, and the results are depressing. A staggering 80 percent of non-acting nominees are men, an increase by 2 percent over last year's crop. It's clear that, when it comes to recognizing the valuable work women do behind the scenes, the Oscars still have a long way to go.
In 2016, the #OscarsSoWhite campaign took aim at the lack of diversity in acting nominations in particular. As a result, the Academy took steps to increase the number of women and minority voters in their predominately white male ranks. While the move seems to have made the acting categories more diverse, with nominations for deserving films like Hidden Figures and Moonlight, women actually took a major hit in nominations across almost all the major non-acting categories.
There was some good news: the report found nine female producers were nominated, which is an 11-year high. While the number of women nominated in the editing category dropped to just one, Joi McMillon, co-editor for Moonlight, became the first black woman nominated for the Film Editing award.
Women dominated the costume design category, and, while the sound editing and mixing categories remain male-dominated, there was a significant increase of female nominees. Renée Tondelli (Deepwater Horizon) and Ai-Ling Lee (La La Land), and Mildred Iatrou Morgan (La La Land) earned four nominations across the two categories. It's still a comparatively small number when you remember a combined 21 men are nominated in the two sound categories, compared to the four women, but, in the years between 2006 and 2015, there has never been more than one woman nominated for sound editing.
But that's a small victory in the face of overwhelming inequality. The contributions of female directors, visual effects artists, animators, makeup artists, hair stylists, and writers are simply not being recognized. This is especially glaring in a year where female-centric films, like Arrival, Jackie, and Hidden Figures, are up for major awards. Hidden Figures writer Allison Schroeder is the only woman nominated for penning a script this year in the adapted or original screenplay categories. Even stories about women are lacking in female voices behind the scenes — or those voices are being ignored by the Academy.
In what should be an embarrassment for the Academy, no woman has ever been nominated in the cinematography category, including this year, when cinematographers Charlotte Bruus Christensen and Mandy Walker worked on Best Picture nominees Fences and Hidden Figures. The Oscars absolutely must do better. Far too many women's powerful acts of storytelling are going unrecognized in favor of maintaining the status quo.
There's no denying the Oscars, like most award ceremonies, often fixate on certain recognizable names every year. But when voters continue to recognize the same people, never looking at the women who are fighting to tell stories across the medium in technical fields as writers and directors, they are ignoring a huge part of what makes cinema so enduring.
The incredible Ava DuVernay, who is nominated for directing the powerful documentary 13th about mass incarceration, summed up the need for Hollywood to recognize all voices beautifully in an interview with The Hollywood Reporter:
For there only to be one dominant voice determining what's said and saying it is something that all like-minded people who believe in dignity of everyone should be concerned about, That comes into play for women and for people of color. It's not a problem that can be fixed by the word 'diversity,' whatever that means. It's a problem that's going to take a multipronged solution and allies all over the place who say, 'We want to make a change.'
Achieving progress takes time, but, hopefully, voting members of the Academy will take a close look at the Women's Media Center report and find ways they can do better in 2018. There's a full year of movies ahead of them, and it's past time for the Academy to pay attention to the work women are doing — not only in front of the camera, but behind it.