These Women's Reactions To Winning Their Midterm Races Will Make Your Night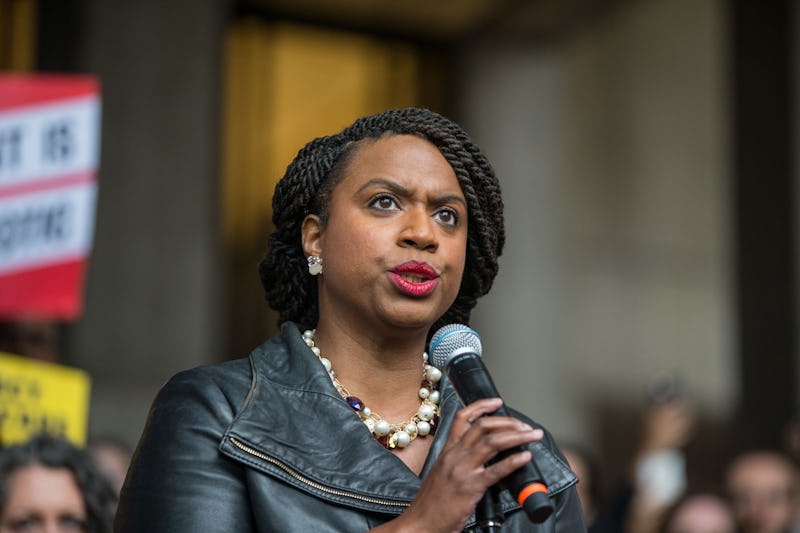 Scott Eisen/Getty Images News/Getty Images
A slew of female congressional candidates ran for office this year, and a number of them already clenched their elections early in the evening on Tuesday. Following the results of so many critical House and Senate races can be really stressful— but seeing these women's reactions to winning their 2018 midterm races is a definite highlight of the evening. The only question is how many female candidates will get to celebrate at the end of the day.
The female candidates for this year's midterm elections are incredibly diverse. In fact, Kelly Dittmar, a researcher at the Center for American Women and Politics, told CNBC that one of the greatest themes among female candidates this year is the success for women of color, specifically.
Dittmar said, "[The narrative is about] women of color, and the potential to increase racial and ethnic diversity in these offices."
CBS News reports that nearly 500 women were running for Congress as of last March, and that 70 percent of those women were Democrats. Depending on how Tuesday evening plays out, an unprecedented number of women could be representing the country come Wednesday. Here are some of the most heartwarming responses from the female candidates who won their elections on Tuesday evening: