This Beauty Study Proves What Women Have Been Saying All Along About Makeup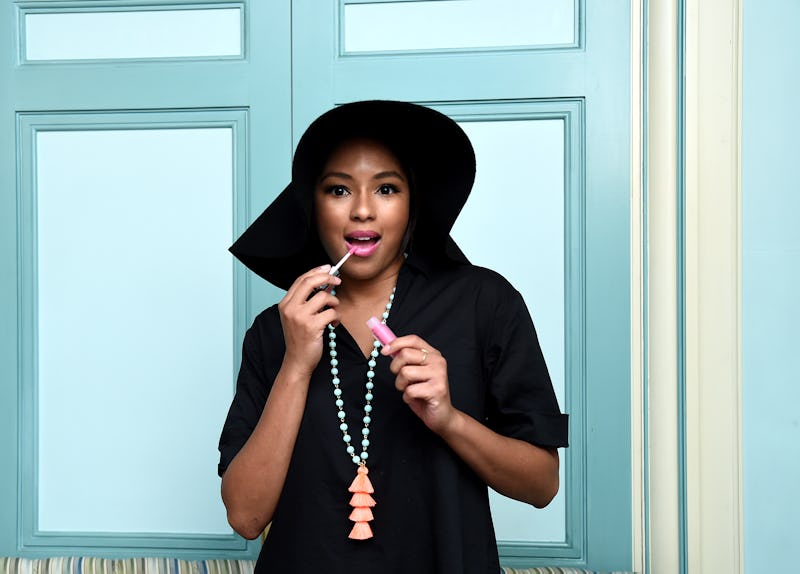 Ilya S. Savenok/Getty Images Entertainment/Getty Images
Makeup lovers, rejoice. The next time someone accuses you of wearing makeup solely for men, you can tell them they are full of bull — and you'll have the data to back it up. According to a new survey by marketing research center Ipsos and beauty brand Sally Hansen, most women wear makeup simply because they like it — which is exactly what every woman has been been saying forever.
According to the research, 84 percent of women say beauty can be empowering, which challenges the notion that women don't genuinely enjoy makeup. Another 69 percent say they wear nail polish for themselves, with 49 percent saying having a manicure gives them more confidence.
Perhaps most the most heartening piece of data from the entire survey is that 81 percent of women say there is something great about taking care of beauty routines by themselves, with 65 percent saying they feel pride when they master a new beauty trick.
The research center surveyed 1,501 women about their makeup and beauty routines in May 2017 to collect the data. The online study found that many women aren't actually trying to conform to a certain standard of beauty through their beauty routines. Instead, it turns out most women just love the expressive nature and self-care qualities of makeup on their own terms.
In fact, the study found that most women don't even wear makeup everyday. Out of those surveyed, only 18 percent said they wear makeup every day or almost every day. Even then, only 28 percent of women said they wear makeup "most days." That leaves more than half of women wearing makeup twice a week or less.
Of course, all this data championing beauty on a woman's own terms isn't to say there isn't any societal pressure on women to wear makeup. After all, women probably feel pulled to beauty stores to buy products because of social expectation. In fact, back in 2012, a study by Harris Poll found that 44 percent of women wore makeup to hide "flaws" on their skin. But even then, 48 percent of women said the main reason they wear makeup is because they like it. And only 11 percent said they felt pressured by societal norms to wear makeup.
Though there is pressure, this research points to an important fact. Once the makeup is in their hands, women aren't thinking about social pressures. They are taking control of their own image and using makeup in a way that empowers them. And that is extremely cool.
The choice of whether or not to wear makeup is more prevalent than ever, and even celebrities are straying from beauty norms. Alicia Keys, for instance, made headline in June 2016 when she decided to stop wearing makeup on red carpets and on-screen. Now it's normal to see her not wearing any products at all. Since her announcement, many of celebrities have joined Keys on her no-makeup mission, like Gwyneth Paltrow and Shailene Woodley. These two women fluctuate between wearing light makeup or no makeup at all, even at red carpet events.
And that's not where the work to promote the choice in makeup and beauty ends. Sally Hansen, which worked with Ipsos to release the study, recently launched its latest Shetopia campaign which centers around a world where all beauty norms are cast aside. Instead of focusing on makeup, the campaign focuses on how women want to be perceived and the self-empowerment of makeup. And that's the narrative we really need to see when it comes to beauty.
After all, it's your choice to wear makeup or not. But you don't need me to tell you that.