NPR Is Releasing A Podcast For Kids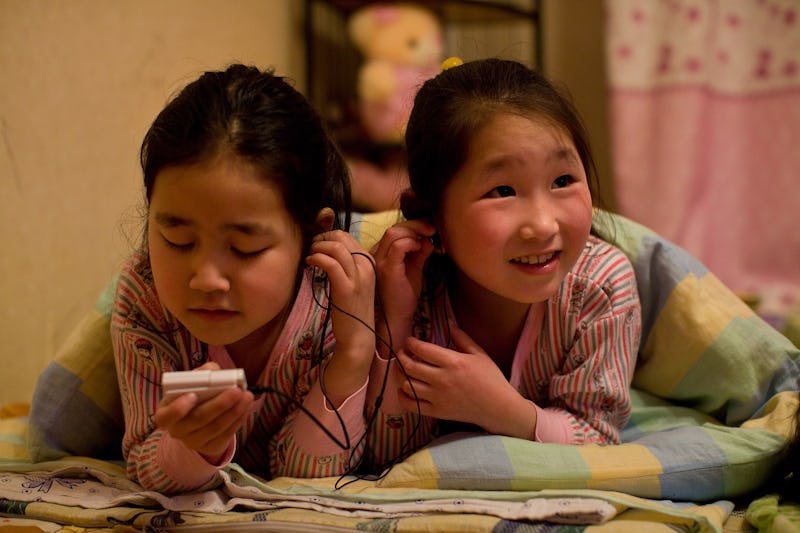 Paula Bronstein/Getty Images News/Getty Images
National Public Radio has long been the home of incisive political and cultural commentary, but soon it will be reaching out to a younger audience — much, much younger. Come May 15, NPR is launching its first ever podcast for kids focusing on science, technology, inventions, and kid-friendly news stories. The new podcast, called Wow in the World, is aimed at listeners ages five through 12 and will be hosted by award-winning team Guy Raz and Mindy Thomas. The two previously worked together on a weekly segment — Breakfast Blast Newscast — for Sirius XM's Kids Place Live channel, and their impressive track-record in broadcasting alone makes this show one to look out for.
Wow in the World promises to offer engaging entertainment for curious kids and adults away from the screen. Young listeners and their parents can expect episodes top-loaded with questions such as "How long would it take to get to the closest star outside our solar system?" and "How do astronauts poop in space?" tapping into kids' natural curiosity and hunger for information. Topics such as dinosaurs, animals, human origins, technology and, of course, space are then addressed in an approachable and humorous way. New scientific findings brought to life through the animated voices of the hosts and real kids, sound effects, and music to create a seamlessly produced podcast.
According to a recent audience survey, 60 percent of NPR's listeners are already parents, and this podcast may prove to be the perfect thing to turn on while driving kids to school. The program will mark the first time in NPR's 47-year history that dip its toes into children's programming. "Wow in the World is a place where we can tap into the crazy cool things that are happening all around us, every day!" Thomas tells NPR in a press release. "We want to help spark conversations between kids and other kids and also with their grown-ups that will ultimately lead to their own big discoveries."
With the omnipresence of computers, tablets, smartphones, and TVs, the time children spend in front of the screen has become of increasing concern to parents. Screen time for children ages five through 16 has more than doubled since 1995, reports the BBC, and this increase may be linked to speech delays in children under the age of two. The show's tagline "Eyes up. Screens Down. Jaws Dropped." nods to these concerns, hoping to be another outlet for kids to exercise their imagination. "As parents and caregivers, many of us grapple with screen-time," says Raz in a press release from NPR. "This show is not just an alternative to screens but a show about celebrating the spirit of inquiry and encouraging kids to ask even more questions."
The podcast will be distributed by NPR and produced by the new family-focussed company Tinkercast. Wow in the World can be downloaded wherever podcasts are available Monday, May 15, and you can subscribe here. Check out a variety of other local NPR kids programs here.