Yes, Lane Kim Is In '13 Reasons Why'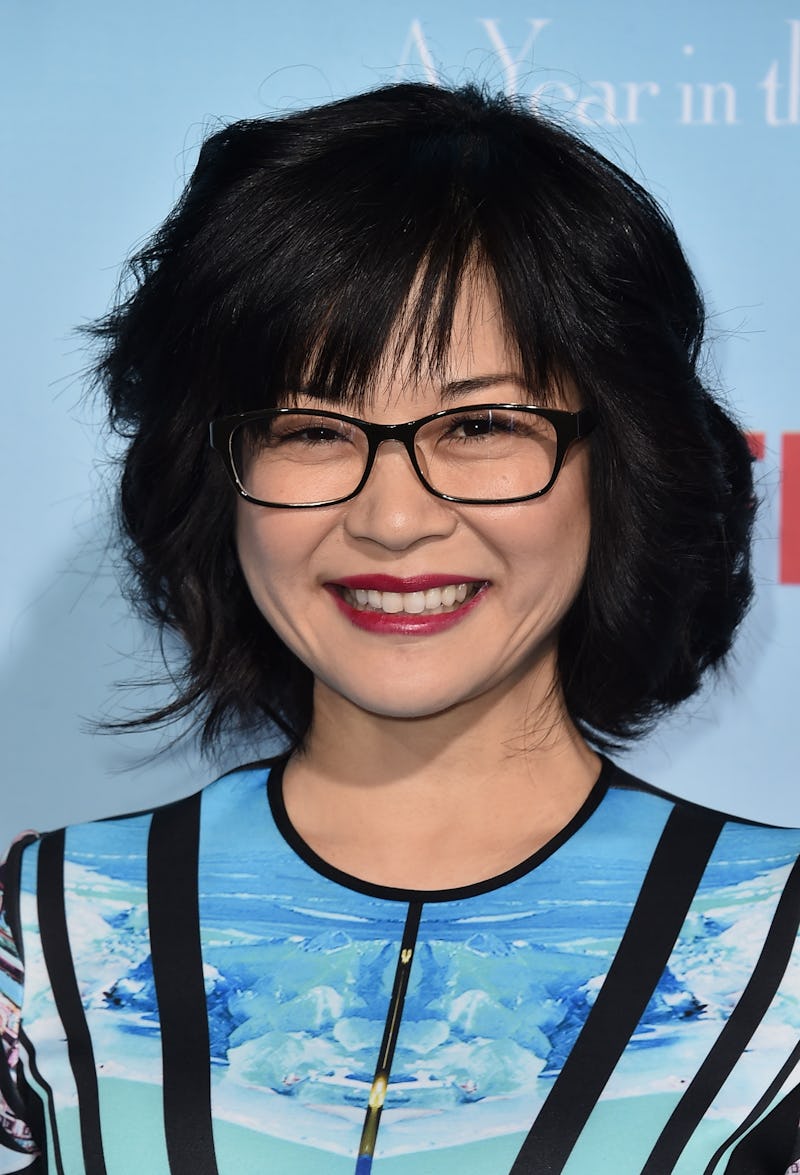 Alberto E. Rodriguez/Getty Images Entertainment/Getty Images
If you thought that Gilmore Girls: A Year In The Life was severely lacking Lane Kim, and I agree, never fear. Keiko Agena plays Mrs. Bradley on 13 Reasons Why, a new Netflix series based on the novel by Jay Asher. Her character is a teacher — something that Rory Gilmore would definitely be proud of — but other than a few unconventional methods and the overall YA appeal of the series, Mrs. Bradley is nothing like Lane.
The series is about a girl in high school named Hannah who was bullied to the point of committing suicide. The cassette tapes she leaves behind reveal the dark secrets of her school and classmates as well as what made her choose to end her life. Everyone, it seems, contributed to the toxic environment in their own way — fellow teenagers and adults alike.
However, in the book, Mrs. Bradley provided the only "haven" for Hannah at school. She taught Peer Communications and had a zero-tolerance policy about bullying that kept everyone safe. They encouraged each other rather than harassing each other — in fact, the system that Mrs. Bradley has for anonymous notes becomes part of the overall mystery.
Agena is no stranger to high school drama, having played Lane on Gilmore Girls for some key (and dramatic) high school years. However, the shows present very different worlds. While Gilmore Girls had plenty of realistic and heartbreaking moments, 13 Reasons Why is grittier.
It'll be nice to see Agena, who has been working steadily since the original run of Gilmore Girls but mostly in small or short-lived roles, in this new series.
While the show is primarily about high school students, the adult cast also includes Kate Walsh, Derek Luke, and Brian D'Arcy James. There's something for everyone on 13 Reasons Why, no matter who you are.