Let These 9 Witches Tell You How You Can Be A Witch, Too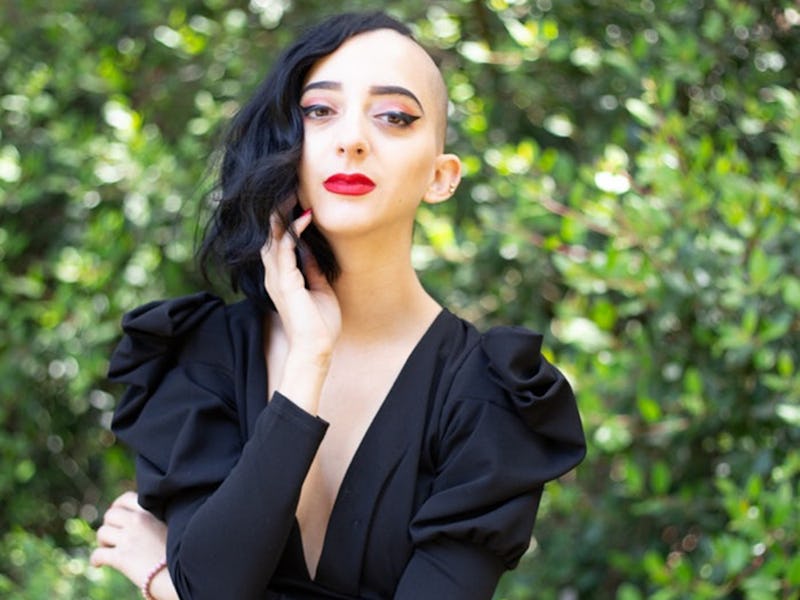 Gabriela Herstik, courtesy of Alexandra Herstik
I'm no mind-reader, but I can pretty much guarantee that one of your friends owns a deck of tarot cards, some pretty crystals, special candles, and maybe even a beginner's grimoire. (Or you're the friend.) Witchcraft is everywhere these days, and there's no better time to get started practicing spells and incantations. Even if you've never been religious or spiritual, taking up your own practice could empower you to take charge of your life and be mindful of your day-to-day feelings, actions, and attitudes.
I reached out to nine published authors of magical texts to get their responses to a single question: What is the first thing that people can do to get started practicing witchcraft? I've collected their insightful answers for you below, so keep reading to find out more about how you can set up your own witchy practice.
As you're reading through this piece, you may notice some differences in spellings, particularly of the word magic/magick, used by various witches. The use of the word "magick," generally speaking, differentiates witchcraft from the optical illusions and tricks of magicians. There's nothing wrong with being an illusionist, of course, but there are pretty clear differences between the witches on the list below and, say, Penn and Teller.
Witchcraft is on the rise across the U.S., as millennials turn to spells and self-reliance as an alternative to mainstream religions. In an age of increasing global anxiety, witchcraft offers its practitioners an internal locus of control — the sense that they, themselves are in charge of their destinies. There's historical precedent for this shift, as Christine Emba points out in her The Washington Post opinion piece:
"An interest in the esoteric tends to reassert itself at moments of crisis: Spiritualism was in part a reaction to the Industrial Revolution; the New Age movement reflected the cultural upheaval of the 1960s and '70s. But I think the growing interest in witches and witchcraft speaks to a uniquely unsettled moment in U.S. history — and an unprecedented loss of hope felt by an entire generation. Absent anything else to hold on to, we're reaching into the dark."
No matter the reason for your interest in witchcraft, the nine authors on this list have plenty of great tips to guide your burgeoning practice: