You Can't Watch HBO Max On Roku Yet, But Here's How You Can Still Access The App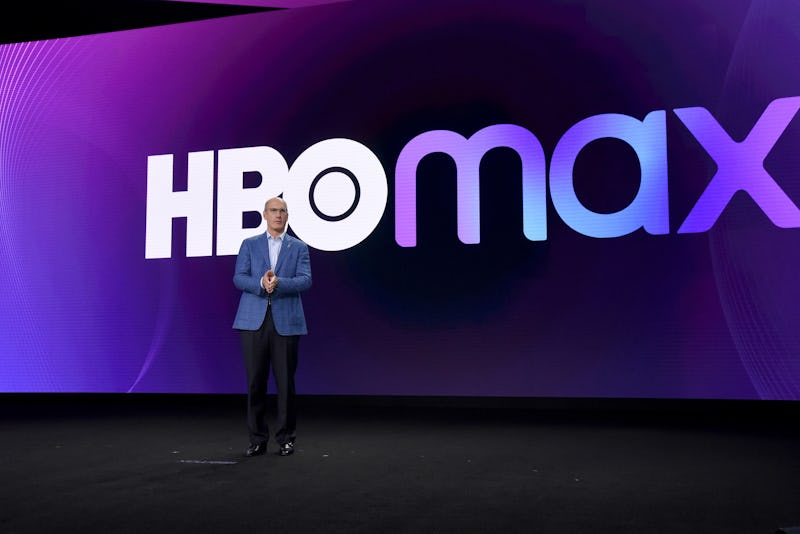 Presley Ann/Getty Images Entertainment/Getty Images
There's some good news and bad news, Roku users. The bad? You can't watch HBO Max on Roku. The good? There are still a lot of other ways to watch the app.
Your first option is to sign up through HBO Max's official website, where a subscription will cost $14.99 per month. Already subscribe to HBO through HBO Now? Then you can watch through the app for free. Select cable providers like AT&T will also offer HBO Max to existing HBO subscribers for free.
If you would still prefer to access HBO Max via your Roku device, all hope isn't lost. Roku and HBO are in talks to secure a deal to put HBO Max on the platform, but a spokesperson tells Bustle that while they "believe that HBO Max would benefit greatly from distribution on Roku at launch," the two services haven't yet reached an agreement.
The main obstacle in an HBO Max and Roku deal is the cut of subscription fees the OTT platform would take, as well as Warner Media's insistence that HBO Max be offered as an app experience, similar to Netflix or Disney+, per Variety. WarnerMedia appears unwilling to strike an HBO Max deal with Amazon for a similar reason, even though HBO subscriptions without HBO Max will remain available on FireTV platforms and Prime Video Channels.
That being said, Warner Media was able to strike key distribution deals with cable providers, Microsoft's XBox, Sony Playstation, YouTube TV, and more, so it's very possible HBO Max will be made available on the OTT platform eventually. Until then, your best bet is to access the service through its official app.