Meet Jessie Reyez, A Songbird Who's Anything But Cookie Cutter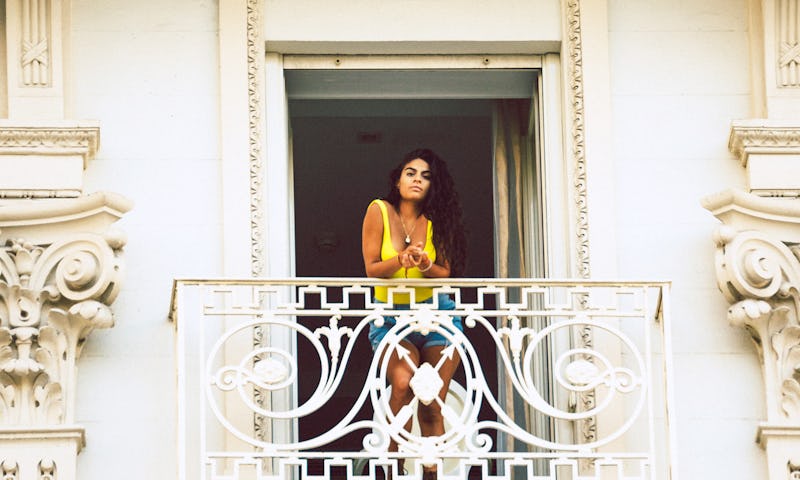 Photo Credit: Philip Harris
If you haven't yet heard of Jessie Reyez, make room on your playlists for your new obsession. The Canadian singer/songwriter of Colombian descent has made waves with her debut EP, Kiddo, and collaborated with Eminem on his latest album, Kamikaze. Her ethereal vocals and delightfully haunting command of any stage makes her absolutely one to watch. And, her playful Instagram vibe is one you'll want to see daily in your feed. That's why she's included in this special edition of Bustle's Must Follow, in which we highlight the incredible Latinx voices you need to follow on Instagram and Twitter.
Describe yourself in one line, including how you identify and what you do.
"My name is Jessie, I'm Latina, and I think I'm human and I make music for a living."
What do you hope people take away from following you on social media?
"I hope they take away some courage to do what makes them happy. I hope I make them laugh as well."
When did you first feel that you were a voice for the Latinx community?
"In school when I was made fun of for my accent. Then slowly I started to realize that there were different rules in my house and it felt like when I left my parents' home, I was in a different country."
Who's another Latinx person you would recommend to follow on social media?
"Kali Uchis … I love her."
Follow Jessie Reyez on Instagram, @jessiereyez.