Here's Your Horoscope For Today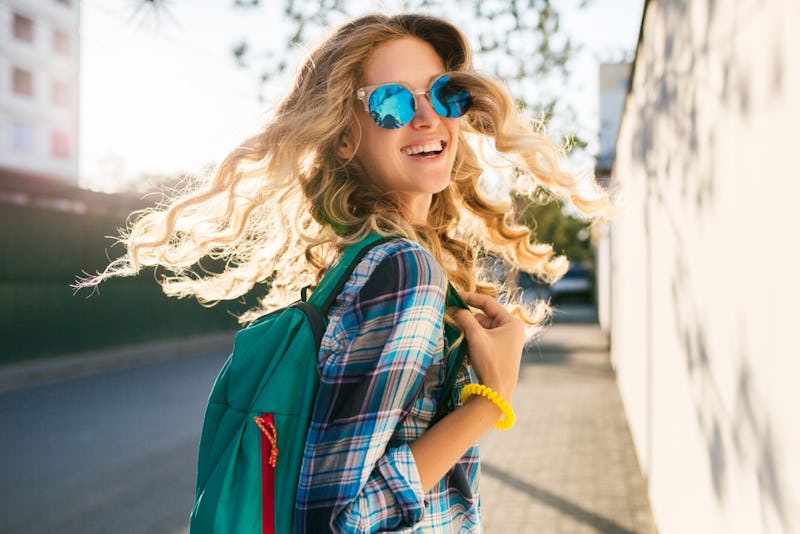 MRProduction/Shutterstock
It's April Fools' Day, and while there won't be any cosmic pranks, it will feel like the universe is doing its best to confuse you today. Your daily horoscope for April 1, 2019 includes the moon moving in Pisces, which will activate your imagination, according to Astrosofa. However, Mars transitioning from Taurus to Gemini could snap you out of your dreamy state and prompt you to pick fights. Today could be a little dicey emotionally, but the presence of Mars in Gemini is is ultimately a good thing.
"Mars will rev up the mercurial energies during its time in Gemini, making our thoughts more powerful, bright, and optimistic," Astrologer Anne Nordhaus-Bike tells Bustle. While you might feel like moving full-speed ahead, Nordhaus-Bike advised on her website that today is not the day to do that. In fact, it's best to chill until April 5. "The moon will be at the close of her monthly cycle as she moves through the balsamic moon phase," she explained. "This mysterious phase brings a dreaminess and quietude that's best used for meditation and reviewing the past month."
Today is an ideal time to revive your meditation practice, which will help you take a beat before saying something you can't take back. See your April Fools' Day horoscope below.