Your Daily Horoscope For June 26, 2017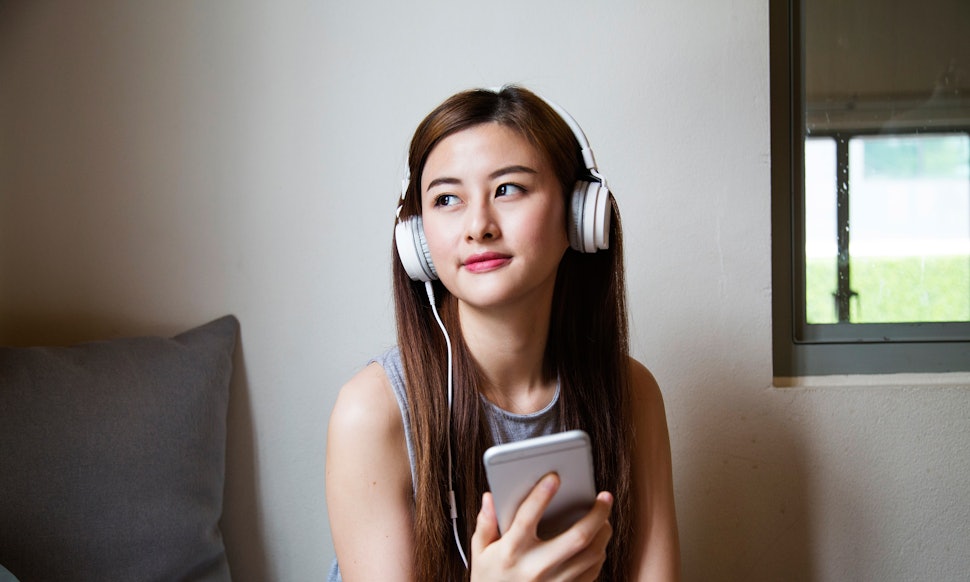 Bluehousestudio/Fotolia
We're constantly fascinated by what our zodiac sign says about our lives, whether it's which signs are most compatible or how each sign handles conflict in relationships. That's why Bustle has enlisted Mecca Woods, a New York City-based astrologer of MyLifeCreated.com, to tell us all about how astrology is affecting our lives each day. Today's topic: your daily horoscope for June 26, 2017.
The day kicks off with a rather chill meeting between sensitive Mars in Cancer and imaginative Neptune in the wee hours of the morning, offering a quiet start to a bumpy week ahead. The Moon is still in warm and playful Leo, which means we'll be in the mood for playtime too and likely some extra attention, as Leo never likes to do anything without an adoring audience. Late in the afternoon, the Leo Moon meets up with Jupiter in Libra, which should have us in good spirits and in the mood to connect with others. This Moon-Jupiter combination is also good for getting creative, thinking big, and following our hearts.
Read below to see what today's stars mean for your sign.
And remember to tune into Bustle's weekly horoscopes video live on Facebook every other Monday at 5 p.m. EST for a rundown of your weekly horoscope.
Aries (March 21 - April 19)
Romance is in the air today, as the possibility for meeting someone special is high. If you're already attached, things go splendidly well when you and your bae take the flirty and fun route. In terms of business, creative collaborations can go well too. Look towards a partnership to get your idea off the ground.
Taurus (April 20 - May 20)
Self-care is the focus for you today, as you're encouraged to do things that help you to get centered and grounded. Making sure you get enough rest is one way, while making sure you get the nourishment you need is another. While you may be called to help out others today, look out for you too.
Gemini (May 21 - June 20)
Your creative energy should be through the roof today, which means there's a possibility you could come up with an idea or two that you can turn to gold. At the same time, you do best today when you open yourself up to trying something new, so stay curious. Love could also be sweet while having fun.
Cancer (June 21 - July 22)
The possibility of moving or relocating could be on your mind today, as you may be wondering if you've outgrown where you are currently. The good news is that if you've been hunting for a new space, you could find something that fits your needs and your budget. Overall, it's time to focus on your stability.
Leo (July 23 - Aug. 22)
The spotlight is back on you today as you may be in the mood to show off what you know. People will be wanting to know more about you and what you do, which means this could be the perfect time to show off a new website, blog, article, or anything that helps to bring your voice to the masses.
Virgo (Aug. 23 - Sept. 22)
If you've been job hunting or prospecting for new clients, it's quite possible that you could hit the jackpot today when it comes to getting what you want. However, it will require that you go on faith that you'll get exactly what you need, instead of over thinking every step. Take a leap and go for it!
Libra (Sept. 23 - Oct. 22)
You get by with help from friends today, as when it comes to getting ahead or getting what you need, it's the people around you that can help you with uncovering opportunities. At the same time, giving back to others or helping out a friend could be a blessing that returns to you when you need it most.
Scorpio (Oct. 23 - Nov. 21)
You could be offered a dream job opportunity or receive some pretty impressive recognition for your work or reputation today. Overall, if you've been feeling the push to take your career to the next level, you could get the chance to do so. Yes, what you've been wanting is coming to fruition.
Sagittarius (Nov. 22 - Dec. 21)
It's quite possible that you may find yourself needing a bit of an escape today, especially when it comes to dealing with the same old stuff. Right now, you're ready to explore or learn something new with the hopes of breaking free from any place in your life where you currently feel stuck. Do what inspires you.
Capricorn (Dec. 22 - Jan. 19)
You could make some headway in your career today, especially when it comes to your finances. You could either receive a commission or a contract offer for your expertise. At the the same time, when it comes to your goals and ambitions, financially things are looking up. A big investment could pay off.
Aquarius (Jan. 20 - Feb. 18)
When it comes to pursuing your biggest ideas and vision, look to partnering with others when it comes to making them something real. It seems others are more than happy to help spread the good word about what you do and help you further your plans. Romantically, your partner has your back.
Pisces (Feb. 19 - March 20)
When it comes to work, you could get the kind of attention today that may lead to you making more money or or the realization that you could be doing more with the skills and talents you have. Either way, the focus is on taking care of yourself in and outside the office. Follow your passion.