Here's Your Horoscope For Today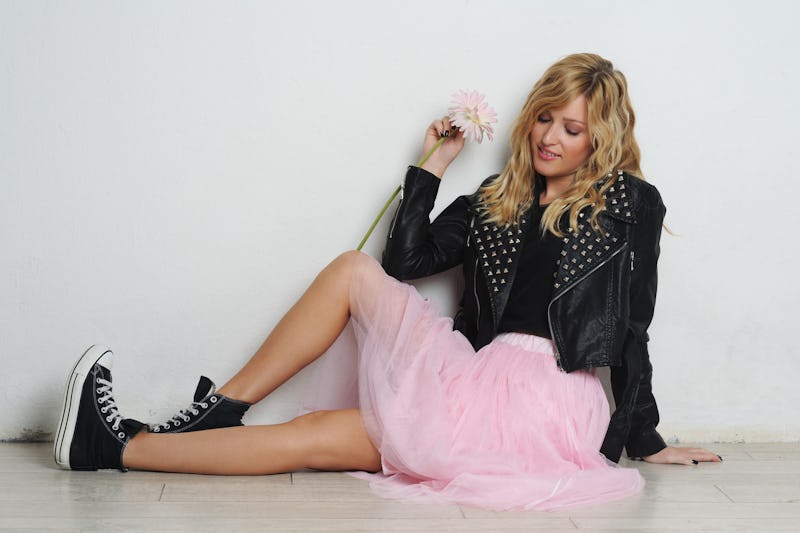 Anna Khomulo/Fotolia
We're constantly fascinated by what our zodiac sign says about our lives, whether it's which signs are most compatible or how each sign handles conflict in relationships. That's why Bustle has enlisted Mecca Woods, a New York City-based astrologer of MyLifeCreated.com, to tell us all about how astrology is affecting our lives each day. Today's topic: your daily horoscope for May 2, 2018.
The Moon remains in optimistic Sagittarius today, which should have us in good spirits. There may be a slight hiccup in the morning when the Sagittarius Moon gets into it a bit with the Sun in Taurus. We may feel underappreciated in some way or as though we aren't able to get what we need but Taurus season reminds us to know our worth and not to settle while the Moon in Sagittarius reminds us that another opportunity is always around the corner.
By the evening, the Moon teams up with fiery Mercury in Aries, which could make for some very impassioned conversations and heated arguments. Though if we have something to say or share with others, this combination will make sure that we get heard. By late tonight, the vibe calms down considerably as the Moon squares off with dreamy Neptune, which could help us to decompress and rest. We might not be thinking clearly at this time so it may be best to hold off important decisions for tomorrow.
Read below to see what the stars mean for your sign today, and check out your May 2018 monthly horoscope.
Aries (March 21 - April 19)
Your words have power Aries, and when you think about how you're using them today, are you using them constructively? Are you using them to hurt or to heal? Speak your truth today but make sure that what you say counts for something. If you need a pick-me-up, a little self-affirmation will help.
Taurus (April 20 - May 20)
You might want to be mindful of who you talk to today, as not everyone in your circle (or outside of it) needs to be privy to your thoughts or plans. Keep things under wraps and behind the scenes for now, at least until things feel more solid. If you do need to talk though, lean on a trusted pal.
Gemini (May 21 - June 20)
It's all about and connections and collaborations today, as talking with friends could provide you with the advice or insight needed. In terms of your professional life, you might receive an offer to join forces with someone on a venture. Make sure you get all the details before saying 'yes'.
Cancer (June 21 - July 22)
You could make some big moves today when it comes to your career, especially since the highers ups and VIPs are taking notice of your work. If you're thinking about pitching an idea, applying for a new job, or if you have a presentation to make today, you may like the results you get.
Leo (July 23 - Aug. 22)
Don't be surprised if you find yourself feeling super inspired today, with all the creative juice that's flowing through you, you could come up with some golden ideas now. At the same time, you could also be offered an opportunity today thanks to your creative gifts. Make sure to get your due.
Virgo (Aug. 23 - Sept. 22)
Today's a good day for handling financial matters or anything related to your long-term security. If you've been thinking about working with an accountant or a financial advisor, a conversation with one could be encouraging, especially when it comes to reducing debt and saving cash.
Libra (Sept. 23 - Oct. 22)
You may need a shoulder to lean on today and your partner, friend, or sibling may be more than happy to oblige. Overall, connecting and communicating with others is just the thing you need right now, especially when it comes to learning something new or uncovering an opportunity.
Scorpio (Oct. 23 - Nov. 21)
Your mind is on your money today and when it comes to your work life, this could be the perfect time to ask for a raise or start the hunt for a better paying gig. When it comes to you cash, it's also a good time to go over your expenses to make sure there's no cash going to waste.
Sagittarius (Nov. 22 - Dec. 21)
Sometimes you need to be reminded of just how amazing you are. When it comes to today, make sure to give yourself that reminder. You've got a need to express yourself and there's nothing sexier than living in your truth. Don't feel like you have to dim your light or hide from anyone.
Capricorn (Dec. 22 - Jan. 19)
If you find yourself feeling blue or rundown today, a conversation with a family member or someone that feels like family could be the thing you need to boost your spirits. Meanwhile, meditation or having some quiet time to yourself could be what you need to get centered and clear.
Aquarius (Jan. 20 - Feb. 18)
Keep your eyes on the prize today, as you could hear some good news that lets you know you're getting closer to realizing a goal. On another note, when it comes to how you use your voice today, speaking up on behalf of others could be both necessary and rewarding. Stick to your values.
Pisces (Feb. 19 - March 20)
You could be offered a job opportunity today that can help you with bringing in some extra cash or better pay. Though overall, when it comes to your professional life, remember what you're bringing to the table is valuable and should be compensated accordingly. Ask for more money.